New body to regulate Libor; several big league banks fined for rate-rigging
Monday, January 20th 2014 - 22:26 UTC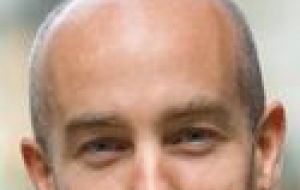 A new body has been appointed to administer Libor - the London Interbank Offered Rate. A subsidiary of the Intercontinental Exchange Group (ICE), a global network of exchanges and clearing houses, has been appointed to ensure Libor cannot be rigged by banks again.
The Financial Conduct Authority has authorized ICE Benchmark Administration (IBA) to do the job from 1 February.
Libor is the rate at which London banks lend short-term money to each other.
The British Bankers' Association was stripped of its Libor-setting role in 2012 following a series of rate-rigging scandals that led to multi-million pound fines for a number of international banks.
The Wheatley Review into the scandal had identified the need for a new independent administrator for Libor.
"Libor is of fundamental importance to the global financial markets and it is vital that market participants have full confidence in the integrity of the rate," said IBA president Finbarr Hutcheson.
"With the support of market participants, regulators and stakeholders, and through enhanced checks and controls, IBA will work collaboratively to ensure full confidence in Libor," he added.
Between January 2005 and June 2009, Barclays derivatives traders made a total of 257 requests to fix Libor and Euribor, the European equivalent rate, according to a report by the Financial Services Authority.
The scandal ultimately led to the resignation of Barclays chief Bob Diamond and fines for the bank totaling £290m imposed by UK and US authorities. In October 2013, Dutch-owned Rabobank was fined 774m Euros for its role in the Libor rate-fixing scandal. Other banks, such as HSBC and Royal Bank of Scotland, were also implicated.
ICE says the new administrator had "built a robust oversight and governance framework that includes an independent board with a majority of independent non-executive directors".
Andre Villeneuve, formerly chairman of the City of London's International Regulatory Strategy Group, will be IBA's chairman. And Joanna Perkins, chief executive of the Financial Markets Law Committee, will act as chair of the IBA's oversight committee