English football association looking for new sponsor: Budweiser steps down
Saturday, February 8th 2014 - 08:51 UTC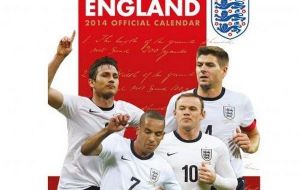 England's Football Association (FA) has confirmed it needs a new sponsor for the FA Cup after Budweiser decided not to renew its £9m-a-year deal. The current deal with the US drinks giant expires at the end of the season, and the search is on for a replacement for the 2014-15 competition.
Budweiser was the first US sponsor of English football's FA Cup.
FA commercial director Stuart Turner said: "The FA Cup retains a special place in English football." He said in a statement that "Next year, the FA Cup will move to the BBC's platforms and we are very excited about its future."
There have been reports that the FA would consider offering naming rights for the trophy, but it is understood it is seeking a similar arrangement to the existing deal. Under this deal, Budweiser is "in association with" the FA Cup.
Before Budweiser, the FA Cup's lead sponsor for five years was the energy giant E.On.
Budweiser is a sponsor of this year's Fifa World Cup in Brazil, and has also signed up for the tournaments in 2018 and 2022.