OAS Permanente Council special meeting on Venezuelan situation suspended
Wednesday, February 26th 2014 - 23:13 UTC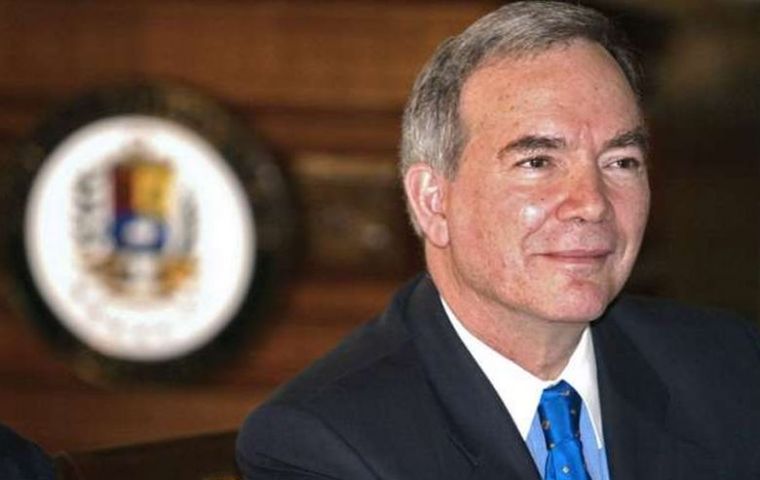 The meeting of the Organization of American States (OAS), Permanent Council convened to evaluate the possibility of holding a meeting of ambassadors to address the current political situation in Venezuela, has been postponed after pressure from the Venezuelan Government, said Carlos Ponce, coordinator for the Latin American and Caribbean Network for Democracy (Redlad).
In a letter sent by Venezuelan ambassador Roy Chaderton to OAS Secretary General José Miguel Insulza, the diplomat explained that the notification of the Permanent Council issued upon request of Panama, was made at a moment where Dominican Ambassador and chair of the council, Pedro Vergés Cimán, was not at the OAS premises as previously announced.
Chaderton stated that under Article 6 of the Rules of Procedures of the Permanent Council, "In the event of the temporary absence or impediment of the chair, the vice chair shall serve as chair; and in the event of the absence or impediment of both, the principal representative with the greatest seniority shall preside."
Under these circumstances, Chaderton said that any notification must be made by the vice-chair of the Permanent Council, currently held by Venezuela.
And to this respect, the Venezuelan diplomat instructed to "dismiss the notification of the special meeting of the Permanent Council, scheduled for February 27 at 9:30 a.m."
OAS addressed Venezuela's situation on February 19 for the first time, during an ordinary session where the United States and Canada expressed their concern over the violence in that country, and urged President Nicolás Maduro to engage a dialogue with opposition parties.
In response, ambassador Chaderton assured protests and political unrest are result of a "destabilization action," against the Government, orchestrated by the local opposition and supported by the United States.