Farm land sales in Uruguay last year totaled a record 1.3bn dollars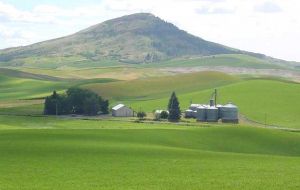 Farm land sales in Uruguay totaled a record 1.3bn dollars in 2013, involving 1.868 operations and 370.927 hectares, which is 10% more than in 2012, according to the Ministry of Agriculture, Livestock and Food ministry's Stats Office, DIEA. Uruguay's farmland covers approximately 17 million hectares and the most dynamic buyers are the pensions funds, says the report.
According to DIEA the average hectare price was also record last year: 3.519 dollars compares to 3.473 dollars the previous year. The 1.3bn dollars, and number of operations of last year, finished with the 2008 record of 1.26bn dollars and represented far less operations compared to the 2.959 of 2008 and also involved half the hectares of 2012, 684.000.
The majority of operations, 69% were farms in the range of 10 to 100 hectares, while 34% involved areas larger than 2.000 hectares.
In the last fourteen years according to DIEA, 7.486.000 hectares of farmland in Uruguay changed hands which is equivalent to 44% of the total area. The number of operations reached 32.492 and the sum involved, 10.365 billion dollars.
From 2002 when the lowest average price for a hectare of farmland, 385 dollars to 2013, the value of land increased nine-fold. The period 2003/2008 was the most intense as far as land areas sold, averaging 760.000 hectares annually, but "as of 2009 there is a descent of 55%, with the average annual area changing hands 350.000, similar to the 2002 average.
Three counties concentrated the most land and sales, 33% and 29%, (124.172 hectares and 384 million dollars) during 2013 and they were Tacuarembó, Lavalleja and Rivera. However this was exception since the Chilean-Brazilian-Finnish group, Montes del Plata, which is building a pulp mill along the shore of the River Plate expected to be inaugurated later this year, sold its land holdings of 45.000 hectares in Rivera and Tacuarembó for which it collected 140 million dollars, to a US pensions' fund.
Anyhow the dearest farmland is not in any of those three counties but in Soriano which produces the most crops. The average sale price in Soriano for a hectare was 6.565 dollars, followed by neighboring Colonia and San Jose with 6.079 and 5.974 dollars respectively. This area to the southwest of Uruguay has high-yield crops and dairy farming.