Falklands included in Norwegian and Windstar cruises, announces Sulivan
Sunday, March 23rd 2014 - 08:54 UTC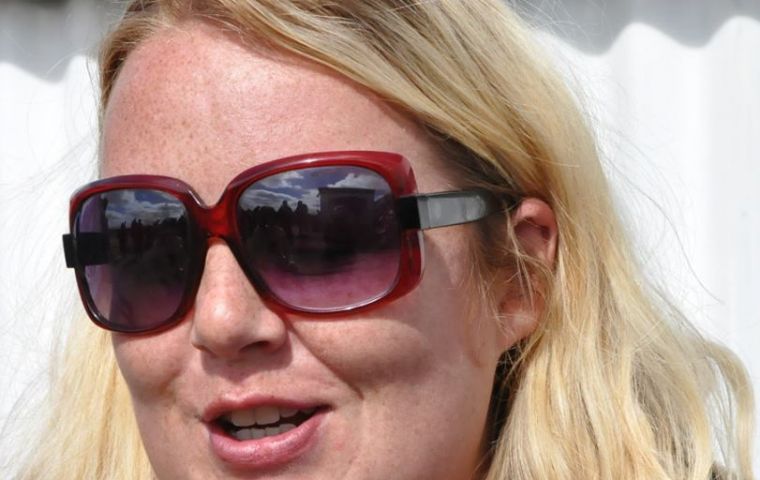 The Norwegian Cruise Line operating in South America will be returning to the Falkland Islands for the 2015/16 season after a four year absence, announced Sulivan Shipping Service Ltd. Coordinator Sammy Marsh, who together with the Falklands Tourist Board Manager Tony Mason attended the latest edition of the Cruise Shipping Miami conference.
The annual cruise conference in Florida brings together everyone involved in the cruise industry and has been regularly attended by Falklands operators and Tourist board representatives.
After a year of focusing on partnerships and establishing stronger links with the cruise industry at a board level, the meetings were highly productive and successful, said Manager Mason.
"We are in the final stages of closing a deal with a new cruise that will be based here in Stanley and provide a seven day Falkland Islands itinerary. I am very excited about this as this is our first step to providing passenger exchanges that will further support air links, deep water port development and deliver the goals set out in the Tourism Development Strategy," said Mr Mason who added that this would also allow the Tourist Board to provide stronger support to Camp, "which is high on my agenda for 2014/15."
Miss Marsh also had good news to bring to the Falklands with the announcement of Norwegian Cruise Line operating in South America once again after a four year absence.
Cruise ship Norwegian Sun has a maximum capacity of 2,150 passengers and has scheduled ten calls in 2015/16. Windstar Cruises is also including the Falkland Islands in their itineraries in 2015-2016, she said.
"It was a very busy week, but it is brilliant to hear positive feedback about our excursions and hospitality as a whole. The new deployments in 2015/16 was very much the icing on the cake to a successful week," concluded Miss Marsh Sulivan Coordinator. (PN)