Latam forecasted to grow 3% this year, but fiscal deterioration is serious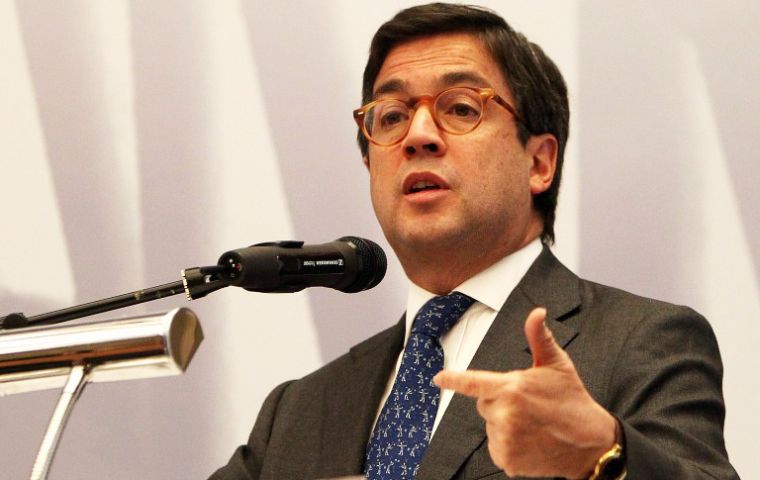 Latin America and the Caribbean's economy as a whole will grow by 3% this year and 3.3% in 2015 thanks to "improved economic conditions in the United States and Europe", the Inter-American Development Bank said in a report released over the weekend.
The institution however emphasized that the fiscal deterioration of many Latin American countries in recent years has left the region more vulnerable to shocks stemming from the reduction in US stimulus.
It said the rise in foreign currency debt sales by banks and non-financial companies has also left many countries more exposed to shocks this time around than during the 2008 global financial crisis, it referred to as the "Great Recession."
"The region appears somewhat more vulnerable to certain shocks now compared to prior to the 'Great Recession,'" the IADB said in its annual Latin American and Caribbean Macroeconomic report.
Still, the regional bank says Latin America is for the most part able to withstand capital fluctuations resulting from the drawback of asset purchases by the US Federal Reserve and slowdown of the Chinese economy.
During the 2008 financial meltdown, the region poured tens of billions of dollars into their economies to bolster activity, shore up employment and help local banks.
Since then, many of those countries left the fiscal tap open despite the recovery, raising debt levels and diminishing their fiscal arsenal to battle another round of market turbulence.
"Fiscal balances have continued to deteriorate, and tighter fiscal management and restoring policy buffers remain key policy priorities," the IADB warned in its report.
"Developing automatic fiscal stabilizers and institutions that favor carefully designed discretionary policies ... would help the region to become truly countercyclical."
Rebuilding fiscal buffers is specially key now that the region's economy is expected to grow between three and 3.5% in the next two years, at near potential but well below the 5% seen before the 2008 crisis, the IADB said.
For the typical country in the region, overall fiscal balances remain three percentage points of GDP below pre-crisis levels, with only three out of 21 countries improving their fiscal position in 2013 from 2012, the report said.
A clear example of fiscal slippage is Brazil where the country's primary budget surplus, or excess revenue prior to debt interest payments, has plummeted from 3.11% of GDP in 2011 to 1.9% last year.
That rapid fiscal deterioration and lackluster economic growth prompted Standard & Poor's to cut Brazil's debt rating closer to junk territory last Monday.
A recent rise in the issuance of dollar-denominated debt by Latin American banks and companies has also increased vulnerabilities if the region's currencies depreciate too rapidly, the report warns.