Brazil says there is enough coffee to supply exports and domestic market
Friday, April 11th 2014 - 08:30 UTC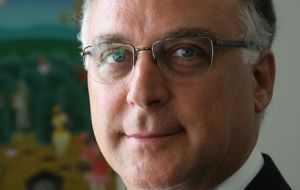 Brazil has enough coffee stocks to supply exports and domestic demand this year even though a severe drought will result in a lower-than-expected harvest, the nation's coffee industry association Abic said on Thursday.
The association said its initial forecast for a crop of 47 million 60-kilogram bags may be further reduced when the extent of damage in the world's top producer becomes clearer. Even so, "the harvest is going to be large enough to supply the domestic market and exports," Nathan Herszkowicz, executive director of Abic, said at an event in Sao Paulo.
The extent of the damage to crops is still not known and market participants have said a global surplus of almost 5 million bags will cushion some of the damage to supplies.
But the long dry spell or drought, which has almost doubled the price of arabica coffee in two months, is expected to hurt cherry growth and has coincided with a devastating leaf rust that has swept across Central American, hurting yields there.
Brazil grows roughly 40% of the world's arabica, which forms the backbone of most major commercial blends used in household names including Folgers. Arabica coffee prices rose to their highest in more than two years on Thursday on rising concerns over the drought.
Brazil's national coffee council last week forecast production of between 40.1 million and 43.3 million bags, which would be Brazil's smallest crop in five years. In January, before the worst of the drought, the government forecast a coffee crop of between 46.5 and 50.2 million bags compared with 49.2 million bags a year earlier. Crop supply agency Conab will issue a new forecast in May.
"Some regions had more damage than others, but the extent is still not known," Herszkowicz said. "We don't want to over-dramatize the situation."
A study from the state of Minas Gerais, which produces half of Brazil's coffee, showed that as much as 45 percent of the crop may have been damaged by the drought.
Brazil exported 31 million bags of coffee in 2013 and another 20 million were consumed domestically, according to Abic. The country's official coffee stock figures will be updated later this month, but as of March 2013 Brazil had 14 million bags on hand.