Olympic Committee top official sent to Rio to tackle delays in the 2016 Games
Friday, April 11th 2014 - 22:01 UTC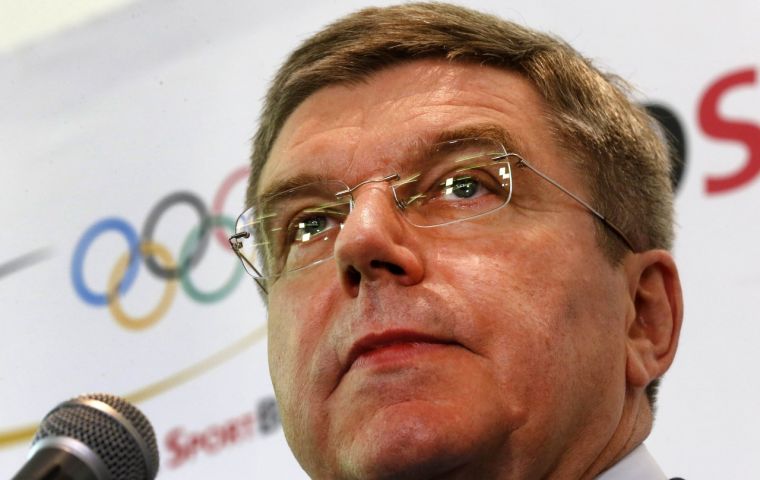 The International Olympic Committee is sending its executive director Gilbert Felli to Brazil next week as part of a series of emergency measures to tackle the delays threatening the 2016 Games in Rio de Janeiro. The announcement was made by IOC president Thomas Bach.
Preparations for the 2016 Games, the first on the South American continent, have been plagued by delays, rising costs and bad communication between different levels of the Brazilian government and organizers.
International federations this week also criticized the Brazilian government for what they said were constant delays and problems in communicating efficiently with the Games organizing committee.
"We had the meeting (yesterday) in a very constructive atmosphere with our partners from Rio," Bach told a news conference in Turkey at the end of a two-day executive board meeting. "We then took some decisions about... how we can accelerate one way or another the works in Rio and how we can work even closer with the organizing committee and the different levels of government."
Among the measures agreed are the setting up of a decision-making body involving the government, the IOC and organizers so decisions are taken faster, and sending the IOC's Olympic Games executive director Gilbert Felli to Rio sooner than initially planned.
The frequency of assessment visits will also be increased, and the IOC will also hire local project managers for the day-to-day execution of the plans and send specialized task forces consisting of experts to look into specific issues. These will be appointed in the coming weeks, Bach said.
"What I can categorically say is that we will do everything possible to make these Games a success," Bach, elected to this position in September, said when asked whether he could guarantee the 2016 Games would be held in Rio and the Brazilian city would not lose the Olympics.
"One of the measures is that Mr Felli will concentrate more on Rio than it was previously planned." He is expected to go to Rio in the coming week instead of a planned trip in July.