"Climate change, has moved firmly into the present", warns US official report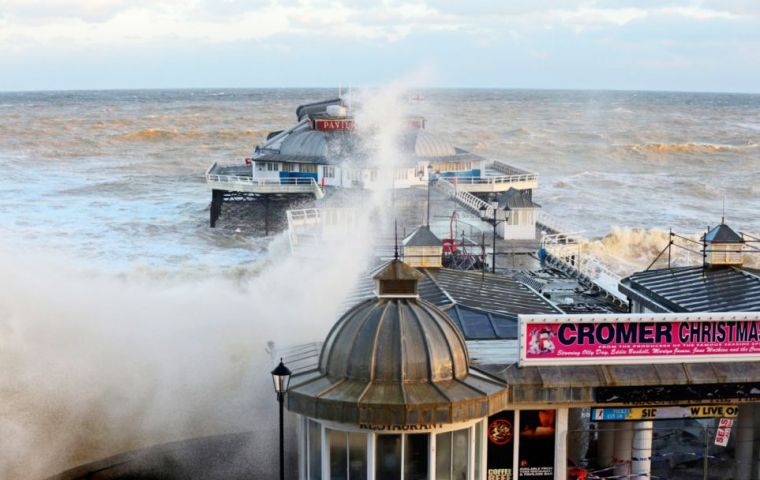 The Obama administration released on Tuesday an updated report on how a changing climate has touched every corner of the United States, from oyster growers in Washington State to maple syrup producers in Vermont, and said that urgent action is needed.
"Climate change, once considered an issue for a distant future, has moved firmly into the present," it said in an update to the third National Climate Assessment.
Some environmental and public health groups hailed the report as a possible "game changer" in building support for efforts to address climate change, in part because it makes the outcomes less abstract to many Americans.
Unlike a major United Nations report on climate released earlier this year, which looked at North America as a whole, the vast US report outlines in detail the effects on different geographic regions and segments of the economy.
For example, while residents of the coastal Northeast could face bigger storm surges and coastal areas around the country risk more flooding, the southwestern United States is likely to confront more wildfires and severe water shortages.
"It will help put their own experiences in context, and we think that is important in generating interest and action on the issue," said Lyndsay Moseley, director of the American Lung Association's Healthy Air campaign.
The report, more than 800 pages long, detailed how consequences of climate change could play out on several fronts, including infrastructure, water supplies, and agriculture.
Severe weather and other impacts of climate change also increase the risk of disease transmission, decrease air quality and can increase mental health problems, among other effects, the report said.
That could mean that over time the demand for certain medications could rise, for example, along with more severe seasonal allergies. And a changing climate that thrusts US corn production further northward could alter the transportation patterns needed to move agricultural products to market, boosting road and rail construction.
Thirteen government departments and agencies, from the Agriculture Department to NASA, were part of the committee that compiled the report, which also includes academics, businesses, non-profit organizations and others.
By highlighting issues in each corner of the country, the administration hopes to garner support for federal and state actions, including measures already under way and some that are pending.
"They get that climate change is happening, they get that it is caused by human activity and support the solutions to climate change but they don't feel that sense of urgency," John Podesta, an adviser to President Barack Obama, told reporters.
Podesta said cabinet members will fan out across the country in coming weeks to discuss the report's findings.