Former Escobar lover links Menem's son 1995 death with the drugs business
Friday, May 16th 2014 - 06:30 UTC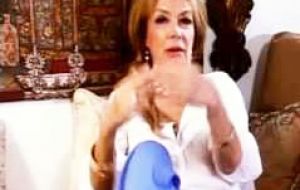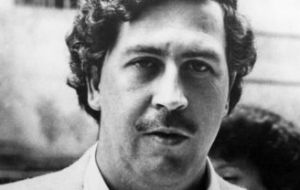 Virginia Vallejo, former lover of Colombian drug lord Pablo Escobar Gaviria, linked the death of ex president Carlos Menem's son –Carlos Menem Jr.- with Escobar's family money laundry in Argentina in the 90s.
In an interview with Argentine journalist Javier Ceriani in Miami, Vallejos said Carlitos Menem, who died in a helicopter crash under mysterious circumstances in 1995, was actually killed, and that his assassination was related to Escobar's businesses in Argentina.
Pablo Escobar's widow, Victoria Eugenia Henao Vallejo, took refuge in Argentina with her two sons, Juan Pablo Escobar Henao and Manuela Escobar Henao in 1995, a year and a half after the drug kingpins' death.
Asked about who could benefit from Escobar's death, once his family took refuge in Argentina, Vallejo said: "Felipe López Caballero and, in the beginning, his wife, Pilar Castaño. They laundered millions of dollars with a group called 'Los Picas' and later she married one of them and Felipe López Caballero built an Empire. Because after Pablo's death, Felipe López had full control over the widow's fortune".
"In Menem's Administration, after being accused of laundering 800 million dollars, 18 months later, they are set free," she added. "The proofs of a 800 million dollar laundry cannot disappear just like that!".
She stressed that the destination of that money was crucial to unraveling the mystery of the President's son death.
"Carlitos Menem was traveling in a helicopter and bam! It blows up. The same thing happened to a close friend of [former Colombian president] Álvaro Uribe who also died when he was about to be called for the US Embassy. He blew up in another plane, blown up by the same people, I believe," Vallejo said.