British MEP alleges UK torpedoed Spain's 2020 Olympics' bid because of Gibraltar
Monday, May 19th 2014 - 12:04 UTC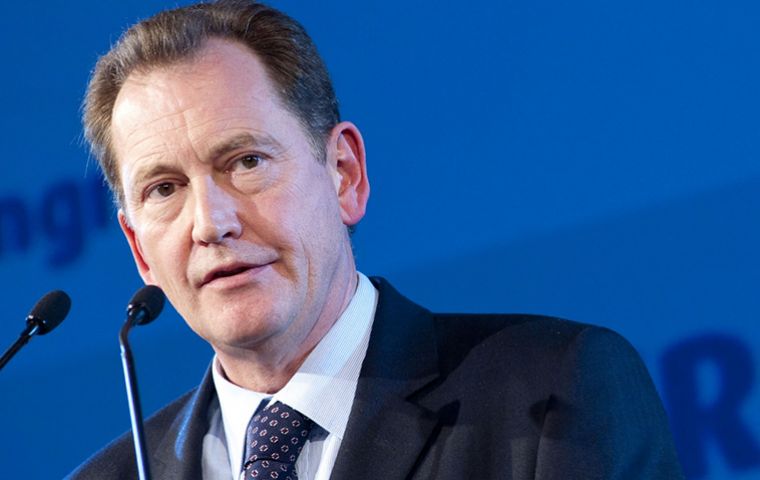 The British Government torpedoed Spain's bid to host the 2020 Olympic Games as a reprisal for the Spanish Government's hard line stance on Gibraltar, Sir Graham Watson has claimed.
The Liberal Democrat Member of the European Parliament made the statement during a debate on Gibraltar's Broadcasting Corporation, BC ahead of the EU election next Thursday. Sir Watson described how the British Government had drawn up a list of ways it could apply pressure on Spain to ease off at the border.
"As a result Madrid will not host the Olympic Games, it will go to Tokyo as a result of UK action," he said. "We need far more things like that on that list."
GBC news editor Stephen Neish pushed him on the point and asked: "Was that action by the UK a direct reprisal because of the restrictions by Spain?"
"Indeed I am told that PM Cameron actually said to the Spanish Prime Minister, 'if you carry on with these border queues we will make sure you don't get the Olympic Games'," Sir Graham replied.
"And that I believe is what happened."
Spain's Olympic Committee, the COE, faced tough questioning by executives from the International Olympics Committee during its final Madrid 2020 pitch to become host Olympic city. A British IOC official was among those who raised questions over doping issues which had tainted Spanish sport in recent years.
But later a spokesman for the British Government dismissed Sir Graham's claim. 'Sir Graham Watson was speaking as an MEP, not as a member of Her Majesty's Government," the spokesman said.
"As has always been the practice, the UK government did not favor any of the three finalists over others, and there was absolutely no UK attempt to influence any of the bids."