Gibraltar: Spain hits back at UK accusing the Rock of increased tobacco smuggling
Monday, May 19th 2014 - 09:50 UTC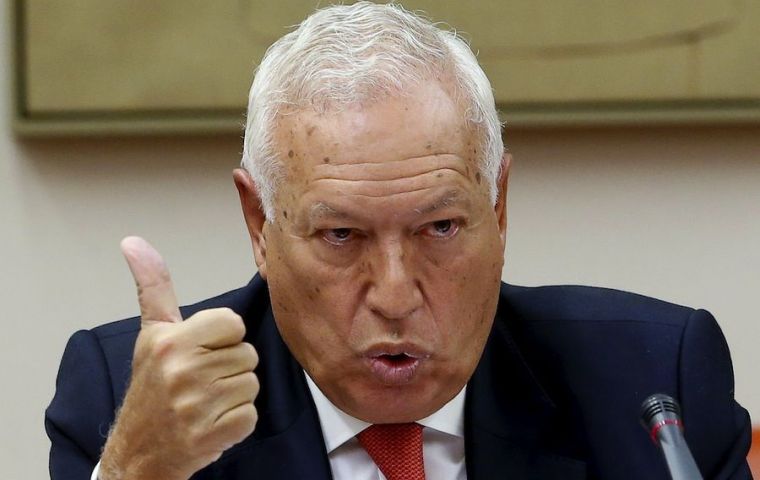 The Spanish Government has accused Britain of failing to tackle a sharp rise in tobacco smuggling at the border. In a statement marking the six-month deadline set by the European Commission following its visit last year, Spain also said that cooperation with law enforcement agencies in Gibraltar had deteriorated.
The statement by the Spanish Ministry for Foreign Affairs came a day after UK Europe Minister David Lidington denounced continued delays at the border and urged Spain to act on the EC recommendations.
"Spain has established, over the past few months, that the United Kingdom has to adopt the necessary measures to tackle smuggling," the Spanish statement said.
"Cooperation with local Gibraltarian authorities, far from improving, unfortunately appears to be worsening."
The Spanish ministry cited a recent incident in which a Guardia Civil officer was injured at sea while intercepting cigarette smugglers in British waters.
"This lack of cooperation in the face of an increase requires Spain to intensify controls both in the waters and at the fence," the statement added.
According to the ministry headed by Jose Manuel García-Margallo, tobacco seizures at the border have increased 213% between 2010 and 2012, to reach 97,146 cartons in 2013. The trend had continued into 2014, with 13,781 cartons seized in the first two months of the year.
The Spanish ministry also claimed that overland cigarette exports into Gibraltar tripled between 2006 and 2011. Since then, the trend had "intensified" to reach more than 11.4m cartons exported into Gibraltar by land last year.