Antarctica ice sheet loss has doubled since 2010, shows CryoSat satellite
Tuesday, May 20th 2014 - 08:19 UTC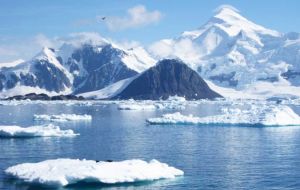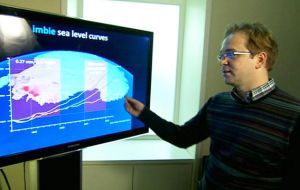 The Antarctic ice sheet has lost ice twice as quickly in the past three years as when it was last surveyed between 2005 and 2010, say scientists. Results from the CryoSat-2 satellite mission, published Monday in the journal Geophysical Research Letters, say the largest ice sheet on Earth is now losing 159 billion tons of ice each year.
The overwhelming majority is coming from West Antarctica and the Antarctic Peninsula, with the East of the continent responsible for just two per cent of the decline.
Altogether, Antarctic ice loss is now contributing 0.45 millimeters to global sea level rise each year. Between 1993 and 2010, total sea level rise was 3.2 mm per year.
'Although we are fortunate to now have, in CryoSat-2, a routine capability to monitor the polar ice sheets, the increased thinning we have detected in West Antarctica is a worrying development,' says Professor Andrew Shepherd, of the University of Leeds, who led the study.
'It adds concrete evidence that dramatic changes are underway in this part of our planet, which has enough ice to raise global sea levels by more than a meter.'
The news comes just days after scientists announced at a NASA press conference that the ice along the Amundsen Sea sector of West Antarctica has now entered an irreversible decline.
The region is almost as large as France, and is home to some of the largest glaciers on Earth, including the Pine Island glacier, and Thwaites glacier.
Over the coming centuries, the loss of that section of ice alone will cause a global sea-level rise of a meter. But it is also likely to trigger the collapse of the rest of the West Antarctic ice sheet, which would trigger a global rise in sea levels of up to five meters.
In contrast, the east of the continent remains relatively stable. A recent study suggested that rising greenhouse gases in the atmosphere are causing the ocean wind between Australia and Antarctica to strengthen, locking in cold air over the east of the ice sheet, while pushing warm air over the west.