Krill oil more advantageous than fish oil in reducing high blood triglycerides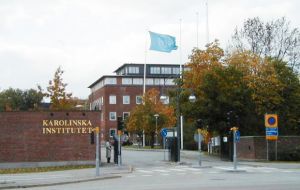 A study from Sweden's Karolinska Institutet and the University of Bergen, Norway, published in Nutrition & Metabolism found that the omega-3s in Aker BioMarine's Superba krill oil are advantageous for reducing high blood triglycerides compared to fish oil.
"When comparing krill and fish oil supplementation, we found differences in the metabolic regulation of genes involved in lipid degradation and synthesis," said author Veronika Tillander, Ph.D.
"While fish oil mainly increased the degradation of lipids, krill oil decreased the expression of genes involved in endogenous fatty acid and cholesterol synthesis."
The study compared equal amounts of Superba krill oil and fish oil in a high-fat diet given to mice for 6 weeks. The effects on plasma and liver lipids as well as gene regulation in the liver and intestine were measured at the end of the study.
"Even though the krill oil diet contained less omega-3 fatty acids, plasma and liver phospholipid omega-3 levels were similar in the krill and fish oil supplemented groups," said Lena Burri, Ph.D., Aker's director of scientific writing.
"Krill oil's special combination of omega-3 fatty acids in phospholipid form may therefore represent an attractive means of managing high blood lipids" (FIS).-