Jennifer Lopez will perform on Thursday at the Sao Paulo opening ceremony
Wednesday, June 11th 2014 - 07:12 UTC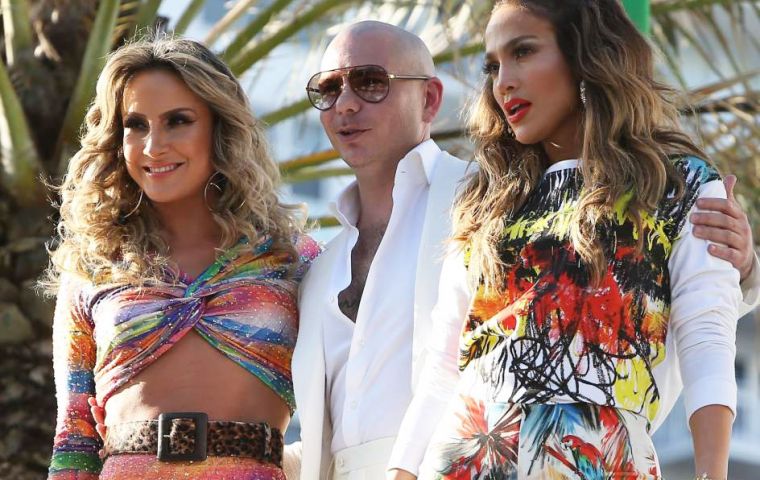 Days after reports that US/Puerto Rican singer Jennifer Lopez had canceled her performance with Pitbull and Brazilian singer Claudia Leitte at Thursday opening ceremony in Brazil, her representative retracted and said that she will be there, People magazine reported.
"Jennifer has always wanted to participate in the World Cup opening ceremony," her rep said. "We have been trying to work out scheduling and logistics. Any statements to the contrary were premature. Jennifer would not want to disappoint her fans or fans of football. She will be here."
FIFA announced on Sunday that Lopez, 44, had canceled her plans to perform "We Are One (Ole Ola)" due to unspecified production issues.
The song has let down many Brazilians who have complained that it sounds too generic for the nation's Bossa Nova-crazed audiences and that it features foreign musicians singing mostly in English and Spanish. Leitte sings only for a few seconds at the end of the song in Portuguese.
The opening ceremony is taking place in Sao Paulo before host Brazil takes on Croatia in the tournament's opening game. Pitbull, Leitte and now JLo will perform at the end of the ceremony, which artistic director Daphne Cornez said "is a tribute to Brazil and its treasures: nature, people, football".