OAS congratulates Santos and underlines the democratic process in Colombia
Monday, June 16th 2014 - 07:22 UTC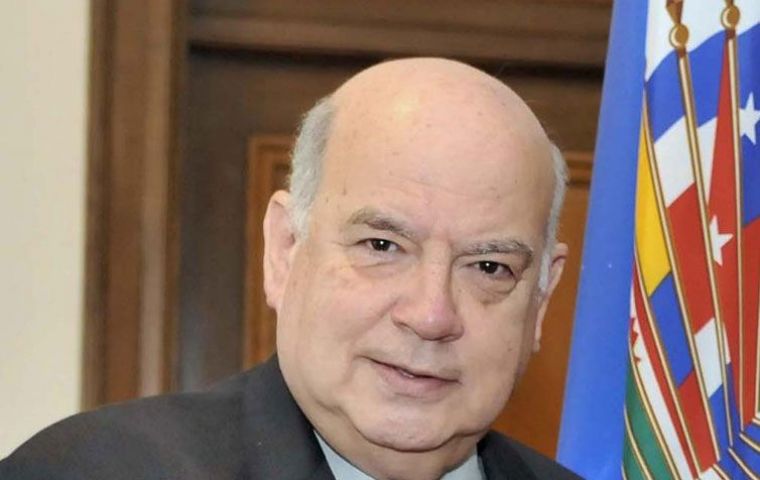 OAS Secretary General José Miguel Insulza, congratulated Colombian President Juan Manuel Santos for his re-election with an absolute majority of votes cast, which gives him a decisive popular mandate.
"The election in Colombia has resulted in a clear winner. The timely delivery of the definitive results and their immediate recognition by candidate Oscar Iván Zuluaga, evidence an exemplary democratic exercise," said Secretary General Insulza.
"We hope that the Colombian people, the true protagonists of this civic exercise, now that the electoral process is concluded, will once again join in the great tasks that were the central issue of this campaign," he added.
Insulza said "the international community looks with hope upon the negotiations for a lasting peace in Colombia, which have no doubt been strengthened today. We hope they conclude soon, as does the entire country, which has once again shown its desire for peace and its democratic disposition."
Finally, Secretary General Insulza congratulated the OAS Electoral Observation Mission headed by the former President of Costa Rica José María Figueres in both the first and second rounds, for their excellent work.