Brazil extends tax breaks on car and furniture industries to boost economy
Tuesday, July 1st 2014 - 07:41 UTC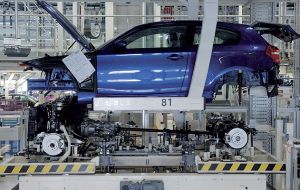 Brazil will extend a tax break for the car and furniture industries until the end of the year to help boost sales depressed by a slowing economy, the government said on Monday. This measure should also help boost President Dilma Rousseff's bid for re-election next October.
The six-month extension marks a change in policy for the government which until recently said it would raise the tax on manufactured goods, or IPI, for car and furniture sales to previous levels on July 1 to safeguard its fiscal accounts.
"This measure will stimulate the sector so that jobs can be kept even when sales are down," Finance Minister Guido Mantega told reporters in Sao Paulo after meeting with auto industry leaders.
Brazil, the world's No. 4 car market, is a key base of operations for automakers that include Italy's Fiat, Germany's Volkswagen AG and U.S.-based General Motors Co and Ford Motor Co.
Employment in the industry was down 2.8% in May from a year earlier. Brazil's central bank last week lowered its economic growth forecast for this year to 1.6%.
President Dilma Rousseff's government has several times delayed rolling back the tax cuts made in 2012. However, officials recently said that the tax needed to be restored back to normal to help meet a key fiscal savings goal for the year.
The government said it will forfeit 800 million Reais in lost tax revenue by extending the tax break for the car industry another six months, plus another 161 million Reais of lost revenue in the case of the furniture industry.
Brazil's public finances have deteriorated rapidly under Rousseff after she gave tax breaks to dozens of industries in an attempt to restart the country's stagnant economy.