"Without Chile's help, we would have lost the Falklands", says former RAF intelligence
Tuesday, July 8th 2014 - 07:25 UTC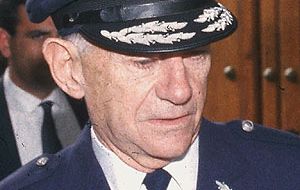 Chile's support for Britain during the Falklands War has been revealed for the first time by the man who was dispatched, with only hours notice, to secure a South American ally, according to an article in the Daily Telegraph credited to Harriet Alexander.
Sidney Edwards, now aged 80, was then a 47-year-old official in the RAF. In conditions of upmost secrecy, he was to play a key role in the conflict, awarded an OBE for his efforts – and believes that Chile's support was vital to the British victory.
Then Prime Minister Margaret Thatcher was reportedly so reliant on his intelligence updates she nicknamed them "Sidgrams".
"My personal opinion – and I think one which was shared by my bosses at the Ministry of Defense and by Margaret Thatcher – is that the help we received from Chile was absolutely crucial," he said. "Without it, we would have lost the war."
Publicly, Chile adopted a position of "strict neutrality" – a policy dictated by its need to defer to Latin American solidarity with Argentina and its own dispute with Argentina over the Beagle Channel.
Chile's support for the British campaign had been rumored for many years, and was confirmed by the 2012 release of government documents under the 30 year rule. But it is the first time that someone so intimately involved in the negotiations has told the full story.
Mr. Edwards was chosen for the highly-sensitive mission because of his fluent Spanish – he had been seconded to Madrid with the RAF – and his experience of coordinating intelligence-sharing with other countries.
Arriving in Santiago, the Chilean capital, in the morning, he was meeting with Fernando Matthei, head of the Chilean Air Force and a member of the ruling military Junta, by the afternoon.
"General Matthei warmly shook my hand," said Mr Edwards. "He offered me his total cooperation, within the limits of practicality and what was diplomatically possible. "He emphasized that it was essential to keep it a secret."
For reasons of security Mr. Edwards was told to destroy all notes, he told Juan Pablo Garnham, a reporter for Chilean news magazine "Que Pasa". But he insisted his memory was clear, and has written a book about the period, My Secret Falklands War, which is due to be published shortly.
One of his tasks was to coordinate the long-range radar, which was able to observe movements of Argentine forces in Ushuaia, Rio Gallegos, Rio Grande and Comodoro Rivadavia.
He also coordinated the arrival in Santiago of SAS troops, and the use of a Chilean airport on the island of San Felix – where several British planes were stationed, disguised in Chilean colors.
"The most important result was the early warnings of aerial attacks," he said. "Without these – when you have a naval force with only a small air defense, as we had – we would have had to maintain extremely expensive fighter patrols all the time, ready to intercept any intrusions."
Mr. Edwards never met General Augusto Pinochet, the Chilean dictator, who ruled the country at the time.
"That was a deliberate decision," he said, adding that they crossed paths in corridors frequently. "He wanted to have a sort of escape clause, so that he could deny knowledge of my involvement.
"It seemed to me that if anything went wrong, he could say 'It was Matthei's fault, I didn't know what he was doing.'"
When an SAS mission involving a British Sea King helicopter went wrong, Mr. Edwards was forced to hurriedly organize a press conference with a cover story that the helicopter had crashed on a routine journey.
When a Chilean reporter continued doggedly to pursue the story, Pinochet's officials dealt with him.
"When I asked Patricio Perez (an air force official) about the journalist, he smiled and said 'Don't worry – he is alive, but very shaken up,'" Mr Edwards said.
"I felt really bad for that reporter."
When the war was over, on June 14, Mr. Edwards went to celebrate at a famous Chilean nightclub, Las Brujas – Chile's 1980s answer to Studio 54.
"Lots of our Chilean colleagues were there," he recalled. "And they seemed as happy about the victory as we were."