Brussels says it found 'no breach of EU environmental laws' in activities carried out by Gibraltar
Tuesday, July 29th 2014 - 05:53 UTC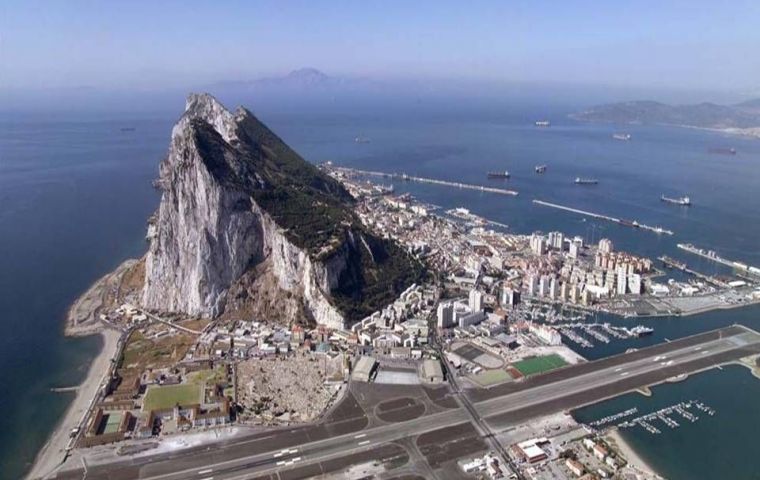 The European Commission has informed the British Government that it has found no breach of EU environmental laws in the activities carried out by the Gibraltar Government including bunkering activities, the Eastside or Sovereign Bay project and, in particular, the Artificial Reef System in North-West British Gibraltar Territorial Waters.
Commissioners and officials are all, but a handful, packing up for the summer holidays, its spokesman told the midday conference in Brussels last week.
However, one of the last acts before slipping away to the sunshine appears to have been dropping a note to the British Embassy. A bombshell, in fact, after a year of Madrid accusing Gibraltar of acting illegally and moreover claiming that these 'illegalities' were in 'Spanish jurisdiction.'
Although the Commission has made no ruling on the jurisdiction, recognition that Gibraltar authorities were acting lawfully, for instance with bunkering, in the context of what Spain in its management plan of the marine environmental site it pretends to have the responsibility to protect suggest an implicit acceptance of the lawful jurisdiction exercised by the Rock in BGTW.
No 6 Convent Place issued a restrained statement in what is being seen as an effort to urge Madrid away from public confrontation and towards dialogue. It said that it welcomed that finding. And the Foreign Office indicated its hope that there would be dialogue with Spain soon.
No 6 said that the EU Commission's Directorate-General on Environment has ruled that, following complaints received from Spain, it is unable to identify any breach of EU environmental legislation in respect of bunkering activities, the Eastside or Sovereign Bay project and, in particular, the Artificial Reef System in North-West BGTW.
The government said it had received notification of this ruling, via Sir Ivan Rogers, the Ambassador and Permanent Representative at the UK's representative office in Brussels, from the European Commission of its determination of complaints made by Spain during the summer of last year against Gibraltar on matters related to the environment.
"We are glad the Commission has dismissed the questions raised by Spain over the North-West Artificial Reef, bunkering activity and a number of other projects on environmental grounds. This confirms our longstanding belief that Gibraltar is managing natural resources properly and is fully compliant with EU environmental law in doing so. We hope soon to be in a position to have productive talks between all parties." and FCO spokesman said last week.