Griesa eases bond payments agenda; Argentina complies with the Paris Club
Tuesday, July 29th 2014 - 05:27 UTC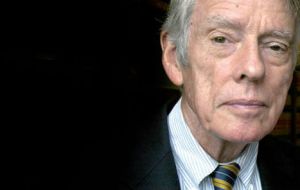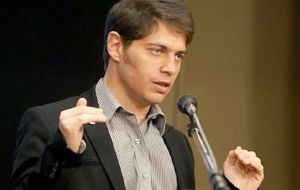 New York judge Thomas Griesa has confirmed that the Citigroup bank will on a one-off occasion be permitted to process payment on Argentine bonds held under Argentine law, which form part of the titles restructured following the default of 2001.
Griesa denied the request of holdout investors, such as NML Capital and Aurelius, to block payment of interest on the bonds, while keeping in place restrictions on those held under New York jurisdiction. The magistrate argued that the bank cannot distinguish titles from bonds emitted this year in an agreement with Spanish petroleum giant Repsol.
"This court does not wish to affect the agreement with Repsol," Griesa commented on passing his judgment.
The ruling leaves Citigroup free to pay bondholders with titles denominated in dollars but under Argentine law, contrary to the wishes of the speculative funds or so-called 'Vulture Funds' who had tried to stop the bank from distributing 85 million dollars received from Argentina to creditors.
In related news the Argentine Economy Ministry revealed on Monday that Argentina had completed a payment of 642 million dollars to the group of creditor nations that form the Paris Club, a sum representing the first installment due on the debt owed by the country.
The payment is the first made since the agreement struck on May 29, when Argentina completed negotiations with the Paris Club over bonds defaulted on in 2001.
While Economy minister Axel Kicillof is on his way to Venezuela, where he will attend the Mercosur summit with President Cristina Fernandez, the department further published details of the final agreement.
The refinanced Paris Club debt represents a total of 9.69 billion dollars, including interest and penalties. This breaks down to a figure of 4.95 billion dollars, plus an extra 1.1bn in interest and 3.63bn in punitive costs.