UBS calls on Swaps Association to ask if a "failure to pay" event had occurred
Friday, August 1st 2014 - 08:42 UTC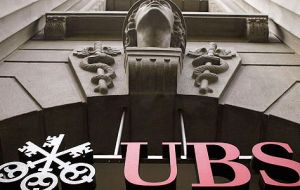 The International Swaps and Derivatives Association (ISDA) said on Thursday it had received its first request to consider whether a credit event had occurred, according to the ISDA website.
Swiss bank UBS asked ISDA's determinations committee to consider whether a "failure to pay" credit event had occurred, citing a missed deadline to deliver interest payments to exchange bondholders.
If the request is accepted, the 15-member committee will vote on whether a payment on Argentine Credit Default Swap (CDS) contracts can be triggered. It could meet and make a decision as soon as Friday, market participants say, although the process could take longer.
Any ruling that a credit event had occurred would set off a series of insurance payments and give most of Argentina's current bondholders the right to demand their money back immediately. The deadline is Aug. 4, according to analysts. Credit Suisse earlier said CDS were "likely to be triggered".