IDSA decides that Argentina "failed to pay" and thus declares it has defaulted
Saturday, August 2nd 2014 - 09:08 UTC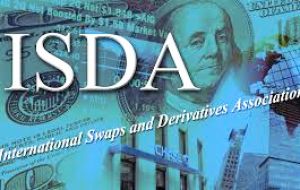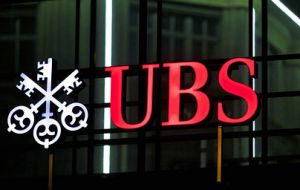 The International Swaps and Derivatives Association (ISDA) on Friday declared Argentina in default, which could trigger payments worth up to one billion dollars on credit default swaps.
ISDA's 15-member determinations committee decided that a "failure to pay" event has occurred on the contracts on July 30, the day Argentina missed a coupon payment on some of its restructured foreign-law bonds.
The deliberation, which needed an 80% majority to go through, was prompted by a request submitted on Thursday by Swiss bank UBS. The ISDA committee will now hold an auction to settle the outstanding CDS transactions.
ISDA members include JP Morgan, Goldman Sachs, Bank of America, Citibank and even NML Elliot which is one of the litigators against Argentina.
Argentine bonds extended losses in the immediate aftermath of the decision.
"Generally bonds are lower by 1 to 2 points,'' one New York-based trader said. "Things got hit further.''
Argentina's Discount 2033s denominated in U.S. dollars and Euros traded at cash prices as low as 86 and 81 respectively after ISDA's announcement, he said.
The judge overseeing Argentina's dispute with a group of creditors on Friday told lawyers for the country that a settlement is the "only avenue'' for the case to be resolved and instructed the parties to keep working with the court-appointed mediator.
"Nothing that has happened this week has removed the necessity of working out a settlement,'' said U.S. District Court Judge Thomas Griesa.
A sovereign default happens when a country fails to pay what it owes to its creditors—in this case, Argentina's inability to pay investors holding bonds that were issued prior to 2001, the year in which it entered a prior default on more than 80 billion of obligations.
Reports surfaced Thursday morning that JPMorgan Chase had approached some of Argentina's dissident bondholders about buying some of the sovereign debt.
One such bondholder, Aurelius Capital Management said in a Thursday statement that it has not yet seen any "worthy" private-sector offers regarding the possible purchase of the Argentine bonds.
In related news ratings agency Moody's Investors Service left on Friday Argentina's note bonds unchanged but it lowered the country's outlook rating to "negative", as it considered domestic economy will deteriorate after the failure to pay exchange bondholders.
Moody's kept Argentine note bonds in "Caa1", confirmed the "(P)Caa2" rating for foreign law Argentine bonds and ratified "Ca" rating for defaulted Argentine bonds.
However, the ratings agency lowered Argentina's outlook to "negative" considering "pressure over its international reserves amid continuous economic stagnation may increase."
"Negative outlook over Argentine debt also reflects the uncertainty on how the current legal situation can be resolved," Moddy's added.