Exodus: a million more Puerto Ricans on mainland US than in the island
Monday, August 18th 2014 - 06:35 UTC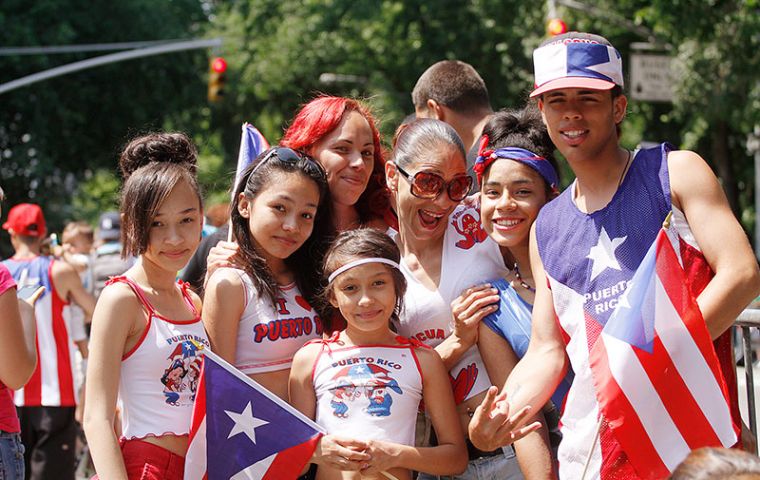 A new study has found that Puerto Rico has undergone such a dramatic population shift that there are now over a million more Puerto Ricans on the US mainland than on the US island territory. The Pew Research Center study showed that between 2010 and 2013, more people left Puerto Rico for mainland US than those who left in the 1980s or 1990s.
In 2012, the number of Puerto Ricans on the US mainland reached a record 4.9 million, and the population on the mainland has surpassed that of the island's 3.5 million since 2006.
With Puerto Rico struggling under the burden of a near decade-long economic slump, the driving forces behind the exodus were "job-related reasons above all others," according to the authors of the study.
"The island's economic crisis may be driving thousands of Puerto Ricans to seek opportunities on the mainland, or to return there," the report continued.
Looking for better job opportunities was cited by some 42% of respondents as the reason for leaving the island, compared with 38% who gave joining family as the reason for their departure.
Mainland-born Puerto Ricans, who are more likely to have had a college education than their island-born counterparts, accounted for about one-third of the population loss.
The study said that the island's population downturn "reverses a general pattern of growth on the island since at least the 1700s, as documented by Spanish and US Census Bureau data.
"The United States won control of Puerto Rico from Spain in 1898; the first US census taken there, in 1910, counted more than 1.1 million residents. By 1990, the population had more than tripled, to 3.5 million, and peaked at 4 million in 2009. But by 2013, the island's population had diminished to 3.6 million."
Also noted in the Pew report was the difference between Puerto Ricans who arrived on the mainland from the island since 2000 and earlier waves of Puerto Rican immigrants.
More recent Puerto Rican arrivals on the mainland are economically less well off than their earlier counterparts and stand a greater chance of living in poverty, the report said. Recent arrivals also tend to head to the South, rather than the Northeast, which was historically the main destination for Puerto Ricans, it noted.