Strong sales of Jaguar and Land Rover help boost Tata profits
Monday, August 18th 2014 - 07:11 UTC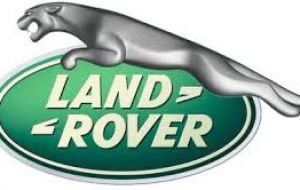 Tata Motors has reported a big jump in profits thanks to strong sales at its Jaguar Land Rover business. Net profits at India's biggest carmaker tripled to 53.98bn rupees (882m dollars) in the three months to the end of June, far more than analysts had expected. Revenue grew by almost 40%.
Retail sales at Jaguar Land Rover rose by 22% over the period. The strong sales growth of these luxury brands helped mask a 28% fall in domestic vehicle sales.
"A continuing weak operating and economic environment in the standalone business was more than offset by strong demand for new products, growth in volumes, richer product mix and richer geographic mix at Jaguar Land Rover," the company said in a statement.
Shares in Tata Motors raised by more than 3% ahead the results announcement.
The company is due to launch its new Zest model this week, which it hopes will boost sales of Tata-branded cars