Cattle rustling an everyday issue in Uruguay, claim farmers
Tuesday, August 19th 2014 - 08:57 UTC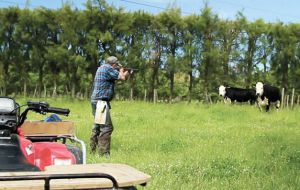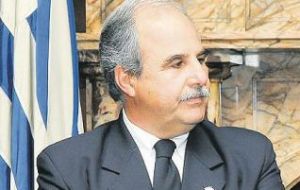 Cattle rustling in Uruguay has become a daily issue and it's unfair that farmers should be forced to change of activity because "justice is lenient" when and if the perpetrators are caught, claimed the president of Uruguay's Rural Association, ARU, Ruben Echeverria.
"This criminal activity discourages farmers" said Echeverria and mentioned several recent cases, usually close to towns, but which do not get much media coverage since they involve small numbers of livestock.
"In most cases ready for market steers are shot, slaughtered and the best cuts taken away while the rest of the carcass are left in the fields. With DNA and traceability it should be easy to check local butchers for the origin of the meat they are selling", adds Echeverria who indicated something similar happens with sheep.
"One or two are usually stolen for eating while in other cases small trucks load flocks of 30 to 50. Livestock transport in Uruguay needs of special transportation licenses, it should be relatively easy to detect them, but it does not always happen", insisted Echeverria who also claimed 'justice is lenient'.
"Rustlers are jailed for two or three months and then we see them again roaming in the roads next to fields, most probably planning to repeat previous crimes".
However in some counties "we know the police is making their best and the anti-rustlers brigades, are effective, but we have this problem with magistrates", who argue they don't have the legal instruments to be more severe.
ARU president also complained that there is a bill, in one of the 'drawers of Congress', waiting to be considered and which extends "home legitimate defense" to rural property and livestock. The bill dates back to February 2012, but was sponsored by an opposition lawmaker and this is election year in Uruguay, so it's hard to see any further discussion until the new legislature next year.
According to Uruguay's Home Office in the first half of the year, 581 rustling cases were reported, which is 13% higher than the same period a year ago. However in the first half of 2013 the rustling cases dropped dramatically 41% compared to 2012. At that time the anti rustling brigades were established in most of the country.