Red tide devastates mussel growing and canning industry in Galicia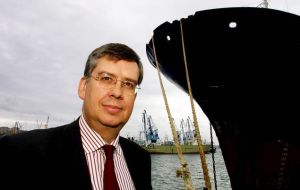 The presence of the lipophilic toxin in the Galician estuaries, (northwest Spain) has caused the closure of almost all Galician mussel polygons and forced the closure of activities in the local canning industry. The red tide is currently blocking 90% of the rafts production, since only two polygons located in Betanzos and four in Redondela are open, reported Atlantico news.
"It has pretty much stopped all activities at the 67 plants in Galicia because we only process local production" said Juan Manuel Vieites, general secretary of the National Association of Canned fish and shellfish manufacturers (ANFACO).
Canners are hopeful the red tide does not last too long because the mussel best quality conditions are recorded between January and October, when the sector produces the most to market throughout the rest of the year, added the official.
Vieites states the canning firms no longer have mussel stocks and alternatives are sought only in the foreign market because "the vast majority" focuses on the Galician product.
Meanwhile, the Galicia Technological Institute for the Control of the Marine Environment, (INTECMAR) reported that the closure of the platforms have a weeks or months' time scale.
The latest sample of Galician waters indicates that the situation has improved, and the north wind and good weather are helping to clean the areas. However, INTECMAR director, Covadonga Salgado, emphasizes that "we must be cautious."
The agency under the Secretariat of Marine Affairs reported that there are six polygons in which mussel capture is allowed and that "can supply the markets and the product can be safely consumed if sold through legal channels."
But according to Francisco Alcalde, Chairman from the Regulatory Council of Galician Mussel, "the sector is demoralized", since "there are zones outside the estuaries where no kilo has been sold throughout the year, and 2013 was a bad year".
Meanwhile, the Galician Secretariat of Marine Affairs completed the application submission deadline for the mussel fishermen to receive aid for losses caused by the red tide last year. The secretariat received a total of 582 requests, the newspaper La Voz de Galicia reported.
Mussels are the second most important resource for the Galician canning industry, after tuna. (FIS).-