Depressed Brazilian economy becomes focus of presidential campaign
Friday, August 22nd 2014 - 07:07 UTC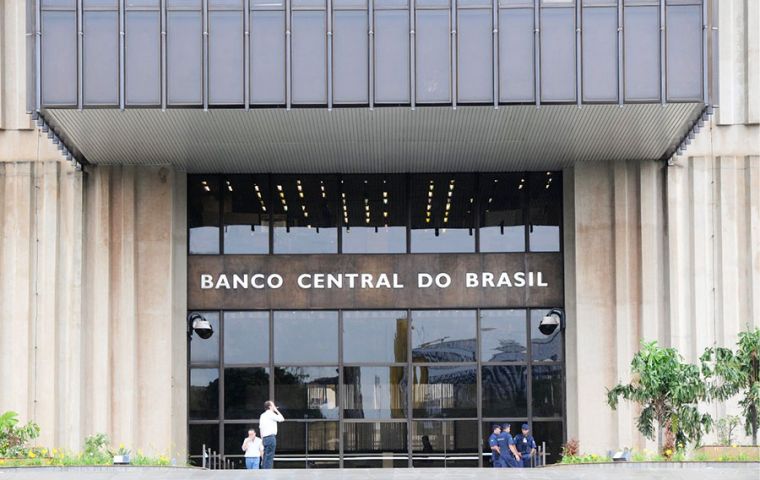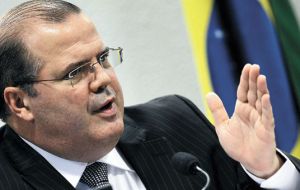 With less than two months to the crucial 5 October presidential election, Brazil's Central Bank continued to battle economic turmoil increasing the credit available for commercial loans in the hope of boosting the country's stagnant growth figures.
The Central Bank, whose independence has been a hot topic for debate during electoral campaigning, has been looking for an economic bounce with the country in slowdown. As part of its efforts, it announced it will increase the amount of capital available for commercial loans by at least 25 billion Reais (11.1bn dollars). With Wednesday's addition the total amount of potential stimulus in the last month climbed to 70bn Reais, over 31bn dollars.
Opposition lawmakers have called on the bank to be given autonomy and independence from the government, a move that President Dilma Rousseff opposes, as does the head of the Central Bank Alexandre Tombini.
Rousseff and Tombini have repeatedly said the Central Bank has operational autonomy to make its own decisions.
Despite public unrest over infrastructure, healthcare, education, crime and corruption, the economy has become the main focus of campaigning for October's election. After years of boom, Brazil's economy is expected to grow just 0.79% this year, according to a survey released on Monday. It would be the lowest rate of annual GDP growth since 2001.
Opposition presidential candidate Aecio Neves has indicated that he believes the Central Bank should be more independent, with government intervening less in economic matters. Likewise Marina Silva, the other candidate with chances to defeat Dilma has not publicly backed a stance, but is believed to favor more autonomy for the bank, in order to win back credibility.
The bank took two main steps in its effort to free up credit. The first was to cut the amount of capital commercial banks must keep on deposit with the Central Bank by about 10 billion Reais. This is in addition to 30 billion Reais freed up in a similar manner on July 24.
Second, the bank cut the amount of capital that banks must have to back commercial loans. This is expected to add another 15bn Reais to lending over time, the same amount expected from a similar measure in July, the bank said at a press conference in Brasilia.