Nobel Prize Stiglitz sides with Argentina in reopening the debt swap
Friday, August 22nd 2014 - 08:20 UTC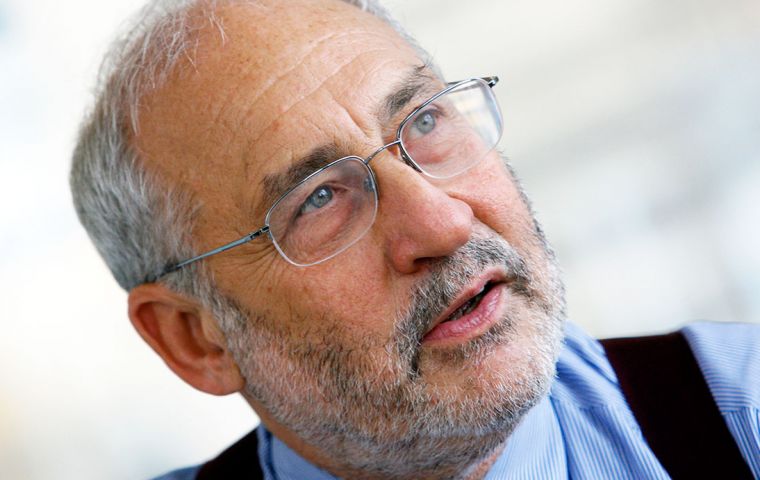 In an interview with Argentina's daily 'Ambito Financiero', Nobel Economics laureate Joseph Stiglitz considered the Argentine government's move to reopen the debt swap and replace the Bank of New York Mellon with local Banco Nacion as trustee a "good call" saying the reopening would not be mandatory, "voluntarily" inviting bondholders to join the strategy.
"From an economic point of view, it is what I would have recommended. If I have an asset and want to voluntarily change it for another asset, I don't see why not. It is the basis of the economy," Stiglitz explained as he questioned the position by US District Court Judge Thomas Griesa in the legal dispute.
"From a global perspective, it is not possible to understand why a magistrate gets to have the right to judge about any bond in the world. Extraterritoriality should be inacceptable," the university professor at the Columbia Business School said.
Queried about the economic consequences changing the payment jurisdiction would involve, the also co-chair of Columbia University's Committee on Global Thought explained that debt restructurings are "in general" followed by a "rapid" return to international markets.
"In general, after a restructuring such as Russia's or Greece's, it is possible to go back to international markets in a rapid way, generally in two years," Stiglitz affirmed.
The Nobel prize added that the Argentine government's new debt strategy "will not cause adverse effects for the country" in terms of financing in global markets.
"Argentina has proved over the past years will and capacity of payment," the economist assured as he renewed his call for a global organization in charge of setting clear rules in country's restructuring processes.
"Problem is what happens meanwhile. There is huge consensus among experts it (a global organization) must exist, even more after cases like this one. of Argentina".