EC fines Philips, Samsung and Infineon for 'collusion' in price-chips for smart phones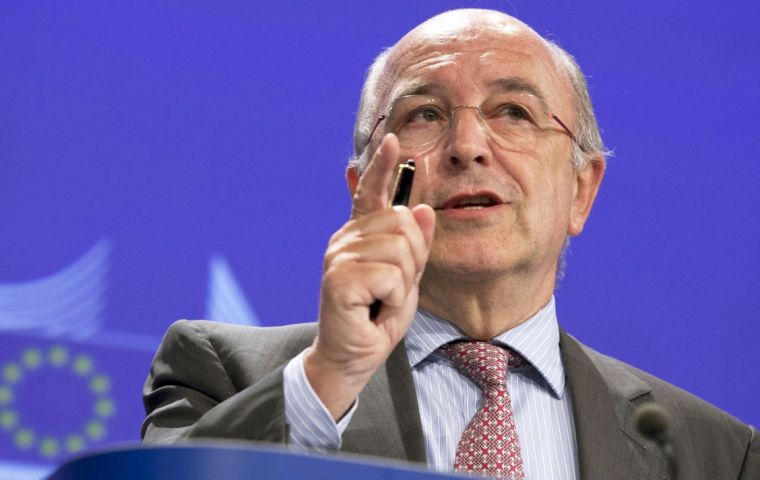 Philips, Samsung and Infineon have been fined 138m Euros by the European Commission (EC) for fixing prices of chips in used in smart-phones. The electronics giants "colluded" on pricing, contracts and capacity between 2003 and 2005, the EC said.
Infineon was fined 82.8m Euros, Samsung 35.1m Euros, and Philips 20.2m Euros. Germany's Infineon and Dutch firm Philips rejected the charge and said they would appeal. South Korea's Samsung had yet to comment.
Renesas, a joint venture between Hitachi and Mitsubishi, avoided a fine for revealing the existence of the cartel, the EC said.
The three fined companies "discussed and exchanged sensitive commercial information on pricing, customers, contract negotiations, production capacity and their future market conduct," said Joaquin Almunia, the EC's vice president in charge of competition pricing.
Companies that "choose to collude, at the expense of both customers and end consumers, should expect sanctions", he added.
Infineon said the allegations were "unfounded. [We] will review the decision very closely and are ready to appeal at the General Court of the European Union in Luxembourg".
Philips, which has since sold its smart chip unit, also rejected the EC's accusations. "We firmly believe that claims of anti-competitive behavior by former Philips smart card chips business are unfounded," the company said in a statement. "As a result, Philips plans to appeal the decision."
In June this year, US chip giant Intel lost its appeal against a 1.1bn Euro EC fine for anti-competitive practices. In 2009, the European Commission found that between 2002 and 2007, Intel gave rebates to PC makers Dell, Hewlett-Packard Co, Japan's NEC and Lenovo to favor its chips over those of Advanced Micro Devices (AMD).