Philip Morris determined to make its legal battle over cigarette labeling with Uruguay, a lesson for other countries
Thursday, September 18th 2014 - 05:14 UTC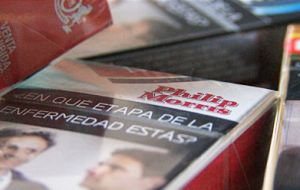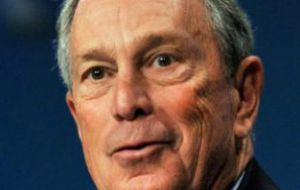 Whether you're a Marlboro man or a Benson & Hedges smoker, if you pick up a pack in the South American nation you will be greeted by an image of decaying teeth, premature babies, horrific hospital scenes or some other terrifying scenario.
These scary snapshots were meant to reduce smoking – and it appears to be working, especially with pregnant women – but they have also drawn the ire of cigarette giant Philip Morris International.
The Richmond, Virginia-based company believes that Uruguay's requirement to cover around 80 percent of the cigarette packaging with medical warnings and graphic images is a violation of a treaty law and is suing the country for $25 million.
"Philip Morris is saying that the percentage of warning labels that are required on cigarette packs in Uruguay goes beyond what is reasonable to protect people from the harmful effects of smoking" according to media reports in Montevideo. "The company says that the warning labels leave no space for legally protected trademarks."
Last year, Philip Morris won the right to take its case against marketing restrictions and graphic health warnings in Uruguay to the World Bank's arbitration tribunal, the International Center for Settlement of Investment Disputes (ICSID).
The tobacco titan says that the company has been "crowded out" of its own products due to the ever-growing warnings on the country's cigarettes packs. The fall in sales from 2005 until today, when the cigarette packs went from a simple text warning before that year to completely covered in text and graphics today, is clear evidence of the success of the campaign.
Another of the company's complaints is about a law that stipulates that a vendor couldn't have any variation of a single brand sold in any store – meaning that someone who sold Marlboro Reds could not sell Marlboro Lights or Marlboro Menthols as well.
Some media outlets have compared the legal dispute between big tobacco and Uruguay as David vs. Goliath, with Philip Morris' seemingly endless coffers up against the small economy of Uruguay.
"The amount of money that Philip Morris has at its disposal puts Uruguay's gross domestic product to shame", said Uruguayan officials.
However Uruguay has received some support from outside sources, including the former New York City mayor, billionaire Michael Bloomberg, whose foundation has paid a sizeable portion of Uruguay's legal fees.
Uruguay's anti-smoking crusade was implemented under former President Tabare Vazquez, and a study conducted by the University of the Republic along with a professor from Massachusetts Institute of Technology, showed that between 2005 and 2011 smoking has gone down 4.3% annually. Fewer pregnant women are now smoking, and the birthrate has increased as a result.
For Philip Morris, its battle against Uruguay may be a bellwether for how other battles across the globe will fair. Philip Morris and other tobacco companies are fighting Australia's plain packaging rules for cigarettes, and Thailand's move to implement health warnings covering 85% of packets has also drawn the attention of the company.
"The outcome of this case will set the tone for other countries" said local officials. Uruguay's former secretary of public health, said that Philip Morris' intention was to make an example out of Uruguay.