Top marks for South Georgia Patagonian toothfish fishery
Friday, September 19th 2014 - 06:53 UTC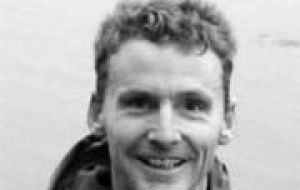 The South Georgia Patagonian toothfish fishery renewed its five-yearly Marine Stewardship Council (MSC) certification for the third consecutive time. The fishery, which was first MSC certified in 2004, received an average score of 96 out of 100 in the latest assessment, said the government of South Georgia & South Sandwich Islands (GSGSSI).
The government, which manages the fishery, said it "has pledged a continued commitment to further improving the fishery", which will include "an extensive program of scientific work in order to support the management of the fishery over the next five years".
"By leading the way in toothfish certification, the South Georgia toothfish fishery has created a market for certified sustainable toothfish that is now – deservedly – thriving," said Toby Middleton, MSC senior country manager.
The fishery is managed by GSGSSI with scientific advice and support from the Centre for Environment Fisheries and Aquaculture Sciences (Cefas) and from the British Antarctic Survey (BAS).
The high score achieved by the fishery is a result of close collaboration between the fishermen, observers, scientists and the South Georgia fisheries staff, said Chris Darby, senior fisheries science advisor at Cefas.
"It provides an outstanding role model for the development of sustainably managed fisheries and Cefas is committed to ensuring that future research sustains the excellent assessment announced today," said Darby.
Martin Collins, GSGSSI's chief executive and director of fisheries, similarly attributed the "excellent scores" to the efforts by the government, its scientific consultants and the fishing industry.
"South Georgia is a unique environment and the GSGSSI will continue in its efforts to improve all aspects of the fishery," said Collins.
"The MSC re-certification is a strong endorsement of the value of long-term scientific research for underpinning policy and decisions that lead to responsible management of fisheries," said Mark Belchier of the BAS.
"The waters around South Georgia are a key source of food for globally important colonies of albatross and petrels. Collaboration between BAS/NERC scientists, the Government of South Georgia & the South Sandwich Islands and fisheries managers to mitigate and reduce seabird mortality in fisheries by-catch is without doubt a hugely important factor in achieving the MSC re-certification.
"This is very welcome signal of the continued commitment to conservation of marine life in one of the world's most valued natural ecosystems."