Cruise industry supports 891.000 jobs and catered 21,3 million tourists in 2013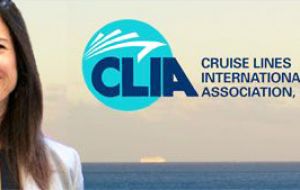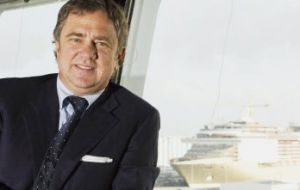 New data released by the Cruise Lines International Association (CLIA) show that worldwide, cruise industry expenditures generated 117 billion dollars in total economic contributions, supporting the employment of 891,009 full-time equivalent employees with total wages of 38.47 billion.
"The cruise industry is truly global, bringing together a diverse mix of international passengers and crew to experience exciting itineraries, multiple destinations, and exceptional holiday vacation value on every continent," said Christine Duffy, CLIA President and CEO. "With so many fun options and a high return on vacation experience, it's not surprising that the popularity of cruise holidays continues to grow. This study shows that the cruise industry's growth is also generating increased jobs, income, and revenue in all regions of the world."
"The figures published show that nearly 45% of the industry's 2013 global output was generated in Europe," said Pierfrancesco Vago, Chairman of CLIA Europe and Executive Chairman of MSC Cruises.
"Unquestionably, the cruise industry today is a key contributor to Europe's economic recovery, creating real jobs and growth at a time when both are hard to come by. With more Europeans choosing to cruise, more tourists cruising in European waters and more cruise ships being built in European ship yards, the weight of our industry in Europe can only continue to increase in years to come."
The independent report is the first to assess the worldwide economic impact of the cruise industry. Commissioned by CLIA from Business Research and Economic Advisers (BREA), The Global Economic Contribution of Cruise Tourism 2013 found that:
• 21.31 million cruise passengers embarked from ports around the world

• 55% of global passengers are sourced from North America (11.82 million), including 10.92 million that reside in the U.S.
• 30% of passengers reside in Europe (6.4 million), including 1.73 million from the UK and Ireland, and 1.69 million from Germany
• Also enjoying cruise vacations are travelers from Australia (833,000 passengers), Brazil (732,000), and China (727,000)
• The average length of a cruise is 7 days, with 3-4 port calls
• The cruise industry generated nearly 115 million passenger and crew visit days at ports around the globe; cruise ship passengers and crew spent an average of $126.93 each port day