Cristina Fernandez claims holdouts are committing "economic and financial terrorism"
Thursday, September 25th 2014 - 06:34 UTC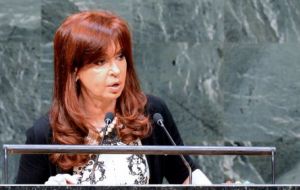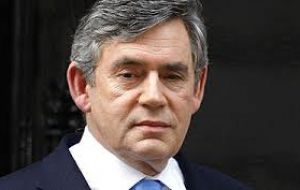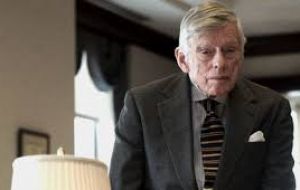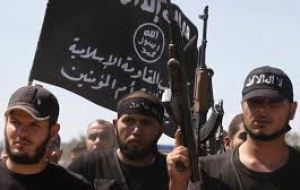 Argentine President Cristina Fernández accused holdout investors of committing "economic terrorism" and reiterated her wish for a multi-lateral framework to regulate sovereign debt, during her speech before the United Nations 69th General Assembly on Wednesday.
"The vulture funds threaten and attack with actions against our country's economy, causing rumors, mistruths and outright lies," she told the organization. "It is almost a type of economic and financial terrorism".
Arguing that it was a very special moment for the world, and for Argentina, the president praised the speech of UN Secretary General Ban Ki-moon which referred to the current global turbulences and the fact that multilateralism is endangered.
Precisely, she said, the lack of an effective, concrete, democratic multilateralism are part of the problem in the specific areas of economic and financial issues; terrorism and security, and the use of force and territorial integrity.
"We have also claimed the need to reform the UN security organisms and the International Monetary Fund based on what has happened in Argentina", said Cristina Fernandez underlining that the country is a triple leading case: one referred to its financial problems with the speculative funds and the IMF; another related to terrorism and security, since Argentina together with the US are the only two countries in the Americas to have suffered such attacks in their territories and finally the problem of violence and territorial integrity.
The president then went on to recall the conditions Argentina was in when her husband was first elected president in 2003, with a sovereign debt equivalent to 160% of GDP and bonds paying up to 14% interest.
"When you have such a situation is not only the problem of the debtor but also of the creditor", said Cristina Fernandez. However the IMF nowadays, after combating Kirchner policies for years, admits that between 2004 and 2011, Argentina managed the highest quality growth in the world only behind Bulgaria and China.
"We didn't declare default, we faced the situation and paid over 190bn dollars since 2005, with two debt restructurings, and since then we have paid regularly to the 93% that accepted the terms".
Cristina Fernandez underlining her government's commitment to honor debts, then made a brief recount of recent debt negotiations. "We reached an understanding with the Paris Club for a debt pending since 1956, when I was only three and the Economy minister (Axel Kicillof) had not even been born. We reached an agreement with the World Bank's investments tribunal and later with Repsol over YPF. And we paid and are paying and plan to continue paying, with our won genuine funds because since 2001 Argentina is barred from money markets; nevertheless at the same time we started a very successful social inclusion process, and this was done from bankrupt starting point".
In another passage of her 35 minute speech Cristina Fernandez talked about the origin of 'vulture funds' to refer to the holdouts. "It's not a term coined by a South American populist leader or an African president. One of the first persons to use the term, and at the UN, was former UK PM Gordon Brown who said they were 'morally undeserving funds which limit efforts to address problems of health and education in societies".
As to the 'vulture funds' that are blocking Argentina's restructuring, Cristina Fernandez asked "who are they?" A 1% of those who did not accept restructuring. They specialize in buying defaulted bonds and later star litigations in different countries to obtain exorbitant profits; "although I don't know how to define profit because a judge in New York has given granted the possibility of making a 1.600% profit in five years".
"We must avoid this one judge taking down the entire restructuring," she underlined, referring to the ongoing judicial block Thomas Griesa has imposed in New York at the holdouts request, impeding debt service payments to restructured bondholders.
And now they are blocking payment to bond holders who trusted Argentina, the 92% who restructured. "I thus celebrate that the UN General Assembly has faced the issue and hopefully by the next assembly we should have concluded a regulatory framework for sovereign debts, so that no other country has to go through what Argentina has gone", and added "we are going to pay despite the harassment from the vulture funds".
"That is pure 'economic and financial terrorism" supported by the judicial system of the US. They threaten and pound with actions to promoting rumors, lies and infamous accusations, at all levels, even referred to me".
"Terrorists are not only those putting bombs; terrorists are also those who cause misery, poverty and hunger".
Cristina Fernandez used the forum to underline her support for an independent Palestinian state, as well as questioning countries such as the United States, who have criticized the Argentine memorandum of understanding with Iran, for attacking groups such as Islamic State which were previously backed against Syria.
"The great powers change the concept of friend and enemy far too easily," the Argentine leader fired.
Later, Cristina Fernandez addressed the UN Security Council were Argentina is a non-permanent member, and questioned the violent way in which terrorism is being fought, although adhering to the Council's resolution to combat the ISIS.
"Terrorism is not to be fought with the beat of war drums," she said as she supported Pope Francis' "peace message."
"Where do ISIS and Al-Qaeda take their guns from? Yesterday's freedom fighters are today's terrorists," the President stated blasting US international policy. They have created a monster, and now they can't control the monster.
"We have to find a way to fight terrorism without forgetting human rights. The UN has to re-gain its leadership in this matter. This is the only way we can leave a better world to our children," she concluded.