Cephalopods left out of EU negotiations with Mauritania; Spain objects
Tuesday, September 30th 2014 - 22:05 UTC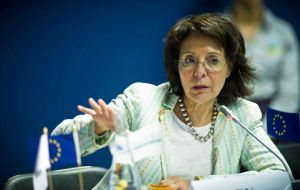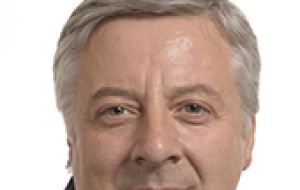 The Commissioner for Maritime Affairs and Fisheries of the European Union (EU), Maria Damanaki, reiterated she will not negotiate the inclusion of a cephalopod fishing quota of the new fisheries agreement with Mauritania, as the scientific reports say there is overexploitation of the resource.
In addition, the Mauritanian Government highlighted its intention to reserve this fishery for its fishermen.
"Mauritania has made it clear its intention to reserve these cephalopod fisheries for national fleets," Damanaki said.
"Consequently, there is no surplus available for the moment, and it is not possible to negotiate fishing opportunities," she added.
The Commissioner explained that the scientific assessments performed by the Fishery Committee for the Eastern Central Atlantic (CPACO) indicate an over-capture of the different cephalopod populations in the Mauritanian fishery.
The European Commissioner's response did not satisfy Socialist MEP José Blanco, who regretted the "weakness" with which Brussels is negotiating.
The lawmaker expressed disappointment with the EU executive for the "lack of commitment" to the Galician cephalopod fleet although Mauritania is allowing third countries to catch cephalopods.
Damanaki also stressed that she will "actively work at a scientific level" with her Mauritanian counterpart to come up with "best management options" for the recovery of resources.
Meanwhile, the EU and Mauritania continue negotiating the renewal of the current fisheries agreement which expires in late 2014. The protocol was approved in 2013 but with the rejection of Spain because the Mauritanian fisheries was being closed to the EU cephalopod fleet, that are mainly from Galicia and the Canary Islands, Europa Press reported.
The current agreement authorizes 69 EU vessels -- from Spain, France, the Netherlands and Poland, among others -- to fish in Mauritanian waters in exchange for a financial contribution of 70 million Euros per year, to which approximately 40 million Euros contributed by the ship owners
The agreement includes eight fishery resources: pelagic, demersal species and hake, seafood (shrimp, prawn, lobster and crab) and tuna. (FIS)