Euro zone, an economy struggling against multiple headwinds
Monday, October 6th 2014 - 11:45 UTC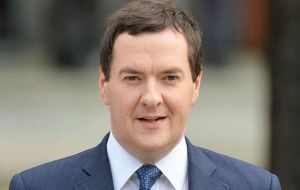 A survey measuring business activity in the Euro zone shows the economy remains "stuck in a rut", according to the company behind the report. The Euro zone purchasing managers index (PMI) fell to 52 in September, down from an initial estimate of 52.3.
Anything above 50 indicates expansion, but at this level, Markit said, the overall picture is one of an economy struggling against multiple headwinds. However, separate figures showed retail sales rose 1.2% in August from July.
And compared with August the previous year, retail sales were 1.9% higher.
"It may be that retail sales were lifted in August by people determined to enjoy their summer holidays after a difficult year. There may also have been a boost to retail sales coming from squeezed consumers looking to make the most of the summer sales in some countries," said Howard Archer, economist at IHS Global Insight.
Markit said that France saw solid declines in both manufacturing production and service sector activity. The contraction in Italy was centered on the service sector, as manufacturing output expanded.
Last Thursday the European Central Bank (ECB) detailed plans to buy assets to boost the economy. Markit's chief economist, Chris Williamson, said the latest PMI survey added to pressure for the ECB to expand its asset purchase plan.
Meanwhile the Chancellor George Osborne said the weakness in the Euro zone was "probably the greatest immediate economic risk" to the UK. 40% of the country's exports are destined for the Euro zone.
He urged businesses to look further afield, to places such as Asia and South America.
"Too many of our small and middle-sized businesses have felt daunted about entering into export markets. That's not the case for small and medium-sized companies for example in Germany," he told the Institute of Director's conference in London.