Brazilian markets clearly support challenger Neves: Bovespa up 4.7%
Tuesday, October 7th 2014 - 05:56 UTC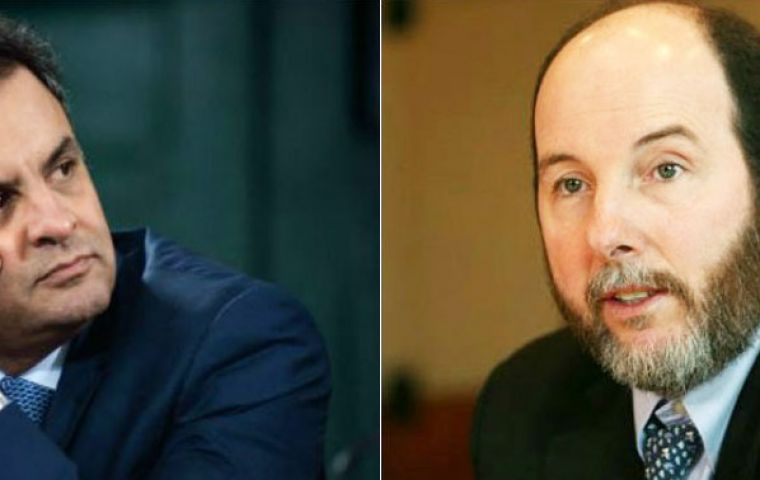 The Sao Paulo stock exchange soared 4.7% on Monday with the Bovespa index reaching 57.115 points following Sunday's presidential election when no candidate managed 50% of ballots, opening the way for a runoff between pro-business Aecio Neves and president Dilma Rousseff.
The president running for re-election garnered 42% of the vote and Neves 33.55%, while Marina Silva who at one point considered favorite but who plummeted in the last week, 21.3%.
This means that the difference between Rousseff and Neves is just eight points giving great hopes of a change to investors and manufacturers who blame the current policies for the poor performance of the Brazilian economy, particularly the government's intervention in the state owned corporations such as Petrobras.
Neves also was quick in announcing his Finance minister in case of victory, Arminio Fraga, a former banker and former governor of the Central Bank with a strong reputation in financial and economic circles.
As a result shares of the Bank of Brazil climbed 12.19% followed by Petrobras, up 11.55% and 10.23%, and PDG Realty, 10.68%.
Overall trading reached the equivalent of 5.9bn dollars in 1.814.635 operations.
Likewise the Brazilian currency that had been losing ground during the last month, recovered 1.3% against the US dollar, trading at 2.42 Reales.