UN Human Rights Council calls for immediate release of Venezuelan dissident Leopoldo Lopez
Saturday, October 11th 2014 - 01:47 UTC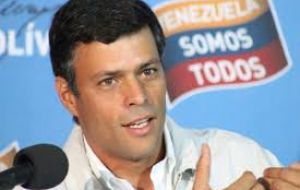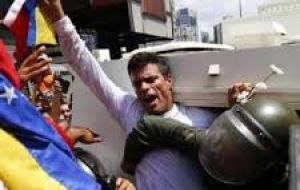 The United Nations adopted a resolution Wednesday decreeing the Venezuelan government should immediately release Leopoldo Lopez, the opposition leader who has been imprisoned for almost nine months in connection to the violent protests in Caracas in February.
The declaration was drafted after a thorough investigation that determined the political leader was detained arbitrarily and several civil, political and constitutional rights were violated.
The ruling was issued during the Working Group on Arbitrary Detention of the Human Rights Council of the UN in Geneva.
"The arrest of Mr. Leopoldo López is arbitrary (...) Government of the Bolivarian Republic of Venezuela is to immediately release Mr. Leopoldo López," reads the statement.
The human rights group maintained that the state of Venezuela failed, as a subscriber, the International Covenant on Civil and Political Rights when Lopez was detained last February 18 and was not allowed the right to a legitimate defense, affecting his right to presumed innocence and subject him to prosecution for exercising his constitutional right to freedom of expression and protesting.
Venezuela is a full member of Mercosur, Unasur and Celac, regional organizations that have human rights and democracy as some of their founding pillars. Venezuela will also join the UN Security Council as a non permanent members.
Venezuelan president Nicolas Maduro and his ministers have accused Lopez of being "a counter revolutionary, traitor, worm at the service of the empire (US)"
This resolution follows President Barack Obama's speech during a conference occurring parallel to the 69th General Assembly of the United Nations, when he called for Lopez's release.
"In Venezuela, Leopoldo López," Obama said, including the Venezuelan in a list of leaders imprisoned in Burundi, Egypt, China and Vietnam. "They deserve to be free and should be released.