Cruise passenger suspected of possible contact with Ebola patient tested negative
Monday, October 20th 2014 - 07:54 UTC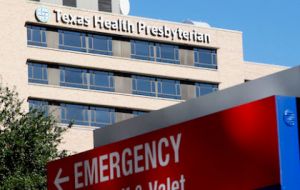 A Dallas hospital lab worker who spent much of a cruise holiday in isolation after possible exposure to Ebola has tested negative for the disease, and in Texas some of the dozens of people still being monitored were expected to be cleared by Monday.
The Carnival Magic docked in the port of Galveston, Texas after a week-long cruise that included being denied docking by Belize and Mexico because of the presence of the woman on board.
The precautions taken over the Texas lab worker reflected anxiety over the spread of Ebola. Three cases of the disease have been diagnosed in the United States, and dozens of people are being monitored having been exposed to the three patients.
The lab worker who was being monitored aboard the cruise liner worked at the Texas Health Presbyterian Hospital where a Liberian man, Thomas Eric Duncan, was treated for Ebola.
The worker, who has not been named, did not have contact with Duncan but was being monitored as she might have come in contact with test samples from Duncan. Two nurses who treated Duncan, who died on October 8, have contracted the disease.
Texas state authorities said 14 people had been cleared from an Ebola watch list. On Monday more were expected to end 21 days of monitoring for fever and other symptoms. The incubation period for the virus is up to 21 days.