UK company confirms discovery of oil in the Paraguayan Chaco
Tuesday, October 21st 2014 - 06:24 UTC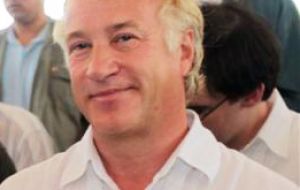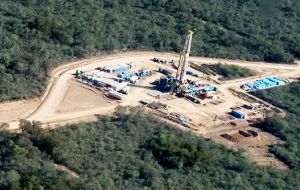 President Energy announced on Monday it has discovered good oil-bearing zones at its Lapacho drill in the Paraguayan Chaco and confirms strong hydrocarbon pay at its Jacaranda well.
"This discovery represents a significant milestone for both President Energy and for the country of Paraguay," said Peter Levine, President chairperson. "President has demonstrated beyond doubt that movable conventional oil does exist in the Paraguayan Chaco.
"Whilst we are most satisfied with this discovery, President is now focused on drilling down to the original target which still lies in front of us"
The Lapacho well, currently drilling in the Paraguayan Chaco, has discovered two conventional oil bearing pay zones in the Devonian Icla Formation at a depth of 3,926 meters. This formation was not the original target of this well. The well is now setting casing at the base of the Icla Formation at a depth of 4,127 meters before drilling ahead to test the target underlying Devonian Santa Rosa Formation.
The two Icla pay zones are in addition to resource estimates given earlier this year for the Lapacho Prospect and have been evaluated by a full suite of wireline logs including FMI and Platform Express as well as extensive side wall cores.
President continues to work with Schlumberger as its integrated project manager.
Combined net sand thickness is 20 meters with an average porosity of six per cent. Logging shows the extensive development of conductive natural fractures. Side wall cores are bleeding live oil and hydrocarbon type appears to be light oil and condensate. It is intended that production flow testing will be conducted at the end of November when the well reaches final total depth, together with such testing of the Santa Rosa Formation as may be appropriate.
Drilling remains on time and on budget with total depth projected for at or around mid-November when it is anticipated a further update will be given. The two President operated wells are the first to be drilled in the Pirity Basin of the Paraguayan Chaco for 30 years.