Trekker technology captures imagery of Shackleton's South Georgia
Saturday, October 25th 2014 - 10:53 UTC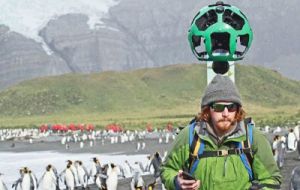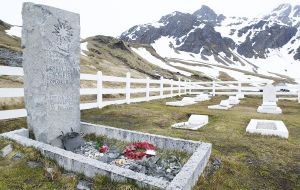 Trekker technology captures imagery of one of the most rarely-visited places on earth, South Georgia and the Falkland Islands, made famous by Sir Ernest Shackleton, one of the bravest and most remarkable explorers. It offers end users the literal experience of being an explorer by traveling to places where traditional vehicles – or they - cannot go.
The launch of the live imagery commemorates the Centennial of Shackleton's legendary Trans-Antarctic Expedition bringing together the storied past and boundless future of exploration.
His ship, Endurance, sailed from Buenos Aires to Antarctica on October 26, 1914, and was trapped and subsequently lost in the ice. Shackleton and five crewmembers sailed a lifeboat from Elephant Island 800 miles to South Georgia to secure rescue - a feat considered among the most historic and heroic in the annals of exploration.
Users can discover the path of the legendary polar explorer and visit the grave of his final resting place.
Get up close with colonies of thousands of penguins, nesting albatross, enormous elephant seals lolling on the beach, dramatic landscapes of snowcapped mountains and tussock grasses, and much more.
In a region that provides a unique window into the continuing dangers posed by climate change, the imagery will also help to preserve what this place is today, allowing for before-and-after shots of endangered locales or species. No matter what happens in the future, this is what these areas looked like in 2014.
The trek, part of the Trekker Loaner Program, was conducted by one Lindblad Expeditions' videographer, and yielded more than 10,000 panoramas shot at nine locations including New Island, Carcass Island, West Point Island, Right Whale Bay, Hercules Bay, Ernest Shackleton's Grave, Grytviken Church, Grytviken Whaling Station and Prion Island.
Trekker imagery was collected in March 2014 while on a Lindblad expedition on board the 148-guest National Geographic Explorer - uniquely equipped with an ice-strengthened hull and advanced navigation equipment for polar expeditions.
Trekker arrived at the remote South Atlantic locations via Zodiac landing craft deployed from the ship.
The Trekker is a backpacked camera weighing 43 pounds, has 15 lenses, and shoots a photo every 2.5 seconds.