Anglo-French defence co-operation contract to develop unmanned combat air systems
Saturday, November 8th 2014 - 09:18 UTC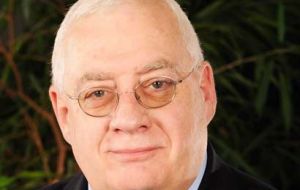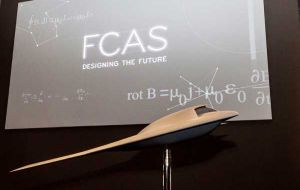 A set of defence co-operation contracts, worth £120 million, for the early phase of a joint development of Unmanned Combat Air System (UCAS) between the UK and French governments have been awarded in Paris. A UCAS capability would, by the 2030's, be able to undertake sustained surveillance, mark targets, gather intelligence, deter adversaries and carry out strikes in hostile territory.
The contracts will underpin a two-year Future Combat Air System (FCAS) Feasibility Phase program and will involve six industry partners exploring concepts and options for the potential collaborative acquisition of a UCAS in the future.
The contracts award was jointly announced by Bernard Gray, the Ministry of Defence's Chief of Defence Materiel and his counterpart, Laurent Collet-Billon, head of the French Directorate General of Armaments.
Mr Gray said that the development of Unmanned Combat Air Systems is of vital importance to the UK and France, "which have the most capable and experienced armed forces in Europe and well-established defence industrial bases".
"By working together and drawing on a common vision we will see military, technological and financial benefit and sustain skills to fulfil our mutual needs and aspirations in the combat air sector", he added.
Mr Collet-Billon said that "the technological excellence of our defense aerospace industry must be maintained over the long term. It is a matter of sovereignty and operational superiority. This requires an ambitious investment strategy open to partnerships".
"The Franco-British cooperation on the unmanned combat air vehicle Future Combat Air System meets this demand and paves the way for the future of the European combat air sector."
The program will develop and compare two national designs and concepts that will lead to a joint one which could then be used for any potential follow-on UCAS demonstration programme.
The Feasibility Phase program follows a Statement of Intent at the Anglo-French Security and Defence Summit at RAF Brize Norton in January and a Program Arrangement at the Farnborough International Air Show in July this year.
Both were signed by the then UK Secretary of State for Defence and his French Counterpart, Jean-Yves Le Drian. The joint Feasibility Phase will be complemented by national work worth around £40M in each country.
The six partners involved in the development of the Unmanned Combat Air System concepts are BAE Systems, Dassault Aviation, Thales France, Selex ES, Rolls-Royce and Safran. The contract will run for 24 months and the results of the Feasibility Phase will then inform any potential follow-on Program.