Land Rover plus Holland & Holland design one of the most luxurious SUVs for hunters
Tuesday, November 18th 2014 - 07:32 UTC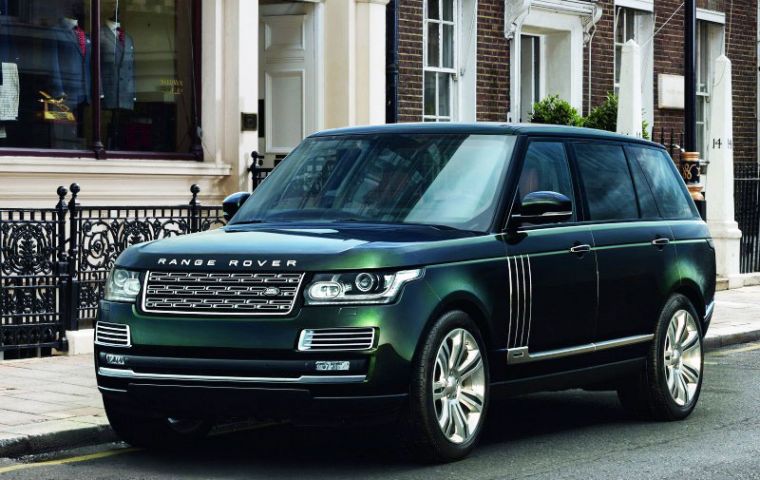 What is the most you have ever paid for a hunting-related feature on your car? In partnership with British gun maker Holland & Holland, Land Rover has designed what they call one of the most luxurious SUVs for hunters and recreational shooters on the market.
The Holland & Holland Range Rover has increased off-road capability and comes with a choice of either a diesel-powered 4.4-liter SDV8 or a 510PS petrol-powered 5.0-liter V8 Supercharged. The interior is tailor-designed to suit the discerning sportsman, and comes furnished with leather seating, Holland & Holland embroidery, and even French walnut veneer that matches the stocks of many Holland & Holland firearms.
Gun owners will also be pleased to hear that the SUV comes equipped with a leather-trimmed load-space cabinet for their shotguns and rifles. The removable gun case sits on a deployable floor and can slide out for easy access after a hunt or day at the range.
None of that comes cheap, however. Billed as the most expensive Range Rover ever, the car maker only expects to produce 120 of these vehicles during a limited run over the next three years. The recommended retail price stands at a whopping £180,000, or roughly $282,750 US dollars.
"The whole Special Vehicle Operations (SVO) team is very proud of this car, a bespoke design, which perfectly meets the very particular needs of Holland & Holland's customers," said Special Operations director John Edwards. "This shows the huge potential of SVO, which encapsulates both off- and on-road performance as well as luxury and craftsmanship."
Holland & Holland are world-renowned for producing some of the finest handcrafted shotguns and rifles in the world. It is not uncommon for a single side-by-side from the manufacturer to cost well over £60,000, or $94,000 dollars. In addition, there is a lengthy waiting list for these fine firearms, so a specially-built gun box is must for many customers.
"This project represents two great British brands working together to produce a car that perfectly represents our shared brand values," said Daryl Greatrex, managing director of Holland & Holland. "Stunning form and perfect functionality unite in a car that is supremely fit for purpose."