Magallanes region has the most dynamic and fastest growing economy of Chile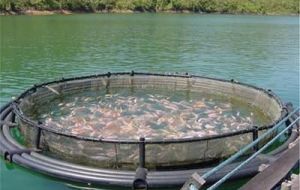 Magallanes region in the extreme south of Chile, was the most dynamic of the country's economy during the third quarter of the year according to the latest release from the local stats office, INE. This contrasts with the rest of the fourteen regions of the country of which six, reported negative growth.
The Regional Economic Activity Indicator, Inacer, showed that in the third quarter, the regions of Magallanes, Aysén, Los Lagos and Los Ríos expanded at an annual rate of 7.3%, 5%, 6.9% and 4.2% respectively. The Inacer report does not include the Metropolitan Region of Santiago, which is the country's largest manufacturing area.
Based on the latest quarter data and previous stats, this year the southern regions of Chile have been the most dynamic in economic activity, contrary to what has been happening in the regions of the north of the country.
In effect the region of Tarapacá which fell back 11.5% can be considered a 'depression' area while the others in mild recession: Atacama, contracted 5.5%: Arica and Parinacota 0.3%; Valparaíso, 0.8%; O'Higgins, 1.5% and Maule, 1.1%.
According to Incer the success of Magallanes can be explained in the increased Atlantic salmon production, and coal extraction.
At the other end, Tarapacá is suffering the consequences of a slower mining industry and a drop in construction, the second most important activity in the region.