Gallipoli campaign to be remembered in London, Turkey and Portsmouth
Friday, November 21st 2014 - 06:40 UTC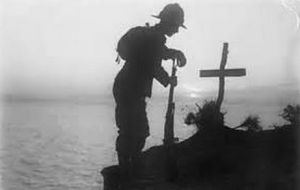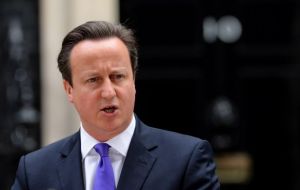 Three days of international commemorations in London, Turkey and Portsmouth will remember the bitter Gallipoli campaign, 100 years after men stormed the Dardanelles.
Prime Minister David Cameron announced events in 2015 to mark the centenary of the failed campaign, which actually began in late 1914 and dragged on until early 1916 and cost an estimated half a million casualties, roughly equal on both sides.
An international service of remembrance at Cape Helles on April 24 – where British, Commonwealth and French troops came ashore – will be followed by an Anglo-Australian-New Zealand service at the Cenotaph in Whitehall on April 25, ANZAC Day.
And in Portsmouth on August 6, the centenary of the last major attempt to force the peninsula, the invasion of Suvla Bay, events will be focused on the newly-restored monitor HMS M33, the sole surviving British warship from the Gallipoli campaign.
Nearly 600,000 Allied troops took part in the attempt to knock the then Ottoman Empire out of World War 1 by capturing the Dardanelles and marching on Constantinople (today Istanbul).
In addition to the Royal Navy's key role in the amphibious landings, the fledgling Royal Naval Air Service acted as artillery spotters and bombed Turkish targets, the Royal Naval Division suffered horrific losses in the fighting ashore, and RN submarines negotiated the narrows and wrought havoc against Turkish shipping in the Sea of Marmara.
Addressing the Australian Parliament on a visit to the Commonwealth ally, Mr Cameron said it was only right that the two countries marked the Gallipoli anniversary jointly.
"In almost every major conflict for 100 years we have fought and bled and died alongside each other," Mr. Cameron said. "Ours is an alliance that has been forged in adversity and tested over time.
"Rugged. Resilient. Reliable. Adjectives that sum up this great nation and its people. There is no more dependable ally when the chips are down."
Events around M33 in August will be aimed at involving young people and educating the public about the campaign.
With her 6in guns, monitor M33 was used to hammer enemy lines and was later turned into a minelayer and finally a floating workshop before being bought for preservation in Portsmouth Historic Dockyard a quarter of a century ago.
Thanks to £1.75m lottery cash she's being restored so that people can go aboard for the first time – the only WW1-era RN vessel open to the general public in 2015.
Gallipoli is one of two milestone events the Senior Service is marking as part of the anniversary of the 1914-1918 conflagration.
It will be followed by events in May 2016 to remember the greatest naval battle fought in European waters, Jutland, for which cruiser HMS Caroline – the only surviving RN vessel from the North Sea battle – will be opened to the public in Belfast.