Brazil's JBS purchases leading ham and bacon supplier in Australia
Monday, November 24th 2014 - 07:14 UTC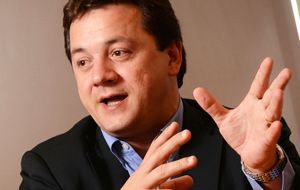 Brazil's JBS, the world's biggest meat group, beefed up its growth in Australia with the 1.25bn dollars purchase of Primo Smallgoods Group. JBS said that through its JBS Australia business, it had paid Aus$1.45bn in cash for the supplier of the likes of ham and bacon to Oceania.
Wesley Batista, the JBS chief executive, said that the deal "is strongly aligned with our global strategy" of increasing presence in branded meat, offering the potential for higher margins than the commodity meats which the group has historically relied on.
However, the JBS deal also represents an "outstanding opportunity to expand our business in Australia", a major meat exporting country, Mr. Batista said. Indeed, he flagged the "prospect to increase exports" from the Primo Smallgoods portfolio.
JBS nonetheless claims leadership in Australian beef exports and lamb processing, at 22,000 head a day, at its Aussie operations, which have more than doubled revenues since 2007.
JBS has 5 feedlots in Australia, with capacity for 152,000 cattle, and processes 6,000 hides a day.
JBS claimed that the deal would boost its revenues by about Aus$1.6bn a year, and earnings before interest, tax, depreciation and amortization (ebitda) by some Aus$150m. Including deal benefits of Aus$30m a year from cutting out duplicated costs, the deal equates to a multiple of 8 times ebitda, JBS said.
The group also unveiled a smaller purchase, within Brazil, of R$430m for AMSEO2, which owns chicken producers Big Frango Group, which processes some 460,000 birds a day, and has annual sales of more than R$1.0bn.
JBS, which has been expanding from its core beef market into chicken, said the deal "represents an important step to strengthen JBS Foods' position in the Brazilian and international consumer market of poultry and poultry products".
JBS has in the past been criticized by debt investors, and credit rating agencies, for the extent of debt run up through acquisitions. However under Wesley Batista, the group has trod a more cautious line over borrowing levels.
Last month, Fitch Ratings upgraded its rating on JBS debt to "BB", from "BB-", a move which reflected the meat giant's "improved business profile following its successful integration of Seara Brazil, whose well-branded and less volatile operation has enhanced JBS' business portfolio.
"The upgrade also reflects the company's strong products and geographical diversification, as well as the successful integration of several businesses over the past few years."