Two hard-core Pentagon former officials candidates for US Secretary of Defense
Tuesday, November 25th 2014 - 07:40 UTC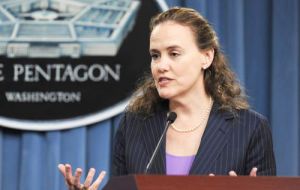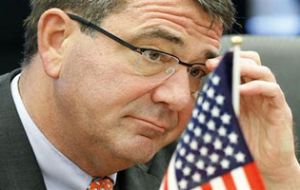 President Barack Obama is considering two former Defense Department officials as successors to Secretary of Defense Chuck Hagel, administration officials said on Monday. Both are seasoned national security professionals whose credibility among members of both parties and Defense Department experience would be considered assets in managing the threat from the Islamic State, budget cuts and other challenges.
Even before Mr. Obama appeared with Mr. Hagel at the White House to announce the Pentagon chief's departure, officials inside and outside the administration were speculating that Michèle A. Flournoy, a former Under-secretary of defense who would be the first woman to head the Pentagon, and Ashton B. Carter, a former deputy secretary of defense, would be top candidates for the job.
"If what they're looking for is someone to help them figure out strategic approaches to the biggest challenges we face, that sounds like the slate that they've put together," said Kathleen H. Hicks, the director of the International Security program at the policy group CSIS, who until last year was a senior Defense Department official. "If they're looking for someone who keeps the Defense Department out of their hair, I don't think they've stumbled upon that person with this list."
Mr. Hagel — a Republican, former senator from Nebraska and Vietnam veteran — was seen as a Pentagon outsider who was steeped in politics and whose personal friendship with Mr. Obama and opposition to the Iraq war helped him land the top Defence Department post last year.
Ms. Flournoy, 53, and Mr. Carter, 60, have "grown up in the Pentagon and have great institutional support from inside," said Roger Zakheim, the former general counsel and deputy staff director of the House Armed Services Committee. Mr. Obama and his team "need somebody who can really push what essentially is re-engagement in the Middle East as well as maintain the fight in Afghanistan and handle sequestration".