Falklands inviting members of the community to serve as Justices of the Peace
Thursday, November 27th 2014 - 07:38 UTC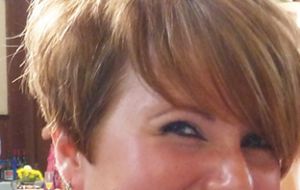 Recruitment is underway to encourage more members of the community to serve as Justices of the Peace with the Courts and Tribunals Service. Justices of the Peace provide an essential public service within the community, hearing a range of criminal and non-criminal cases in the Summary Court.
The Summary Court is the first tier of the Falkland Islands Justice System, and comprises Adult Court (for criminal cases involving individuals over the age of 18), Youth Court (for criminal cases involving young people aged 10-17) and the Family Proceedings Court (which settles some family disputes.)
To allow members of the community greater insight into the work of the Courts and Tribunals Service, and the nature of the role of Justices of the Peace, His Excellency the Governor and the Courts Service will be holding an open event at 17:00 Wednesday 17th December 2014 in the Courts & Assembly Chamber. There will also be the opportunity to take part in sentencing a defendant and applying the structured sentencing process.
Head of Courts and Tribunals Service, Aimée Meadows invited interested parties to come along: 'The Justices of the Peace have existed for hundreds of years, and give their time voluntarily. The changes in legislation recently will change the role of the JPs, and so we'd like to welcome everyone to the Court room to demystify the Courts process a little bit, and to talk to people about the work we do. We will also have application forms available for anyone who is interested in becoming a JP.'
Amendments made to Falklands legislation under the Criminal Justice Bills will broaden the role of the Justices of the Peace, who will hear all cases in the first instance and those cases found to be too serious for the Justices will be moved forward to the Senior Magistrate or the Chief Justice.