IDB loan for Uruguay to promote quality investments and exports
Saturday, November 29th 2014 - 07:11 UTC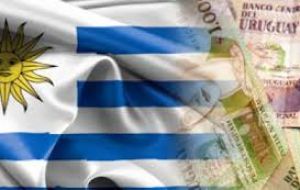 The Inter-American Development Bank (IDB) has approved a 120 million dollars loan to finance the second phase of Uruguay's Strategic International Positioning Program. Its goal is to consolidate the country's international positioning, contributing to an increase in investments—mainly those aimed at high value-added sectors— and exports.
This will be achieved through the strengthening of the regulatory and institutional framework and better promotion and facilitation of trade.
In March 2013, the IDB approved a 550 million dollars transaction to finance the first phase of the program. This is now the second part of that series of policy-based loans to support reforms with an option for deferred withdrawal. It falls within the policy of precautionary financing that Uruguay is carrying out.
"This program reaffirms the country's priority in deepening its process of international integration," said Pablo Garcia, IDB project team leader. "The Bank has been working with Uruguay on a variety of initiatives to support that process and this program is an integral part of it."
The specific goals are to lure investment to high value-added sectors, improve standards for promoting and facilitating trade and improving the country's ability to innovate and absorb technology so as to maximize the local impact of investment.
The program will support Uruguay's efforts to consolidate a series of wide-ranging sector reforms aimed at boosting policies to attract investment.
Among other things, the program's goals include improving the regulation of the regime to attract investments so as to incorporate industries rich in technological content. It also calls for agreements to avoid double taxation to better attract investments, as well as a series of tax data exchange agreements with an eye to making tax collection more efficient, and enhancing the investment climate in general.
The 120 million IDB loan is over 20 years, with the deferred withdrawal option over a span of three years, renewable for another three. The interest rate, pegged to the LIBOR, will be applied only if the country uses these resources, beginning the moment it chooses to do so.