Imported chikungunya reaches UK: 197 cases reported so far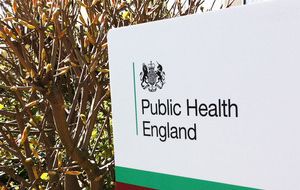 British public health officials say they are grappling with an escalating number of cases of the debilitating chikungunya virus, as holidaymakers return from Caribbean countries.
Public Health England (PHE) that has been monitoring confirmed cases of chikungunya says it is aware of 197 cases so far of which, 162 cases have been associated with travel to the Caribbean and South and Central America.
The countries from which cases have been most frequently reported include Jamaica, Barbados and Grenada.
"Chikungunya is an unpleasant viral illness that can cause fever and joint pains, which, in some patients, may persist for a prolonged period," said Dr Jane Jones, PHE travel and migrant health expert.
Dr Dipti Patel, Director of the National Travel Health Network and Centre said there is no vaccine to prevent chikungunya.
"Travelers going to the Caribbean and other affected areas can reduce their risk of chikungunya and other mosquito-borne diseases, such as dengue fever, by practicing insect avoidance measures," she said
Earlier this month, the United States Centers for Disease Control and Prevention (CDC) reported more than 1,600 travelers returning to the US with chikungunya as of November 4.
The worst of the outbreak in the Caribbean is occurring in the Dominican Republic, Guadeloupe, Haiti and Martinique, where more than 600,000 suspected cases have been reported.