Falklands' battle commemoration service in London next 8 December
Wednesday, December 3rd 2014 - 10:57 UTC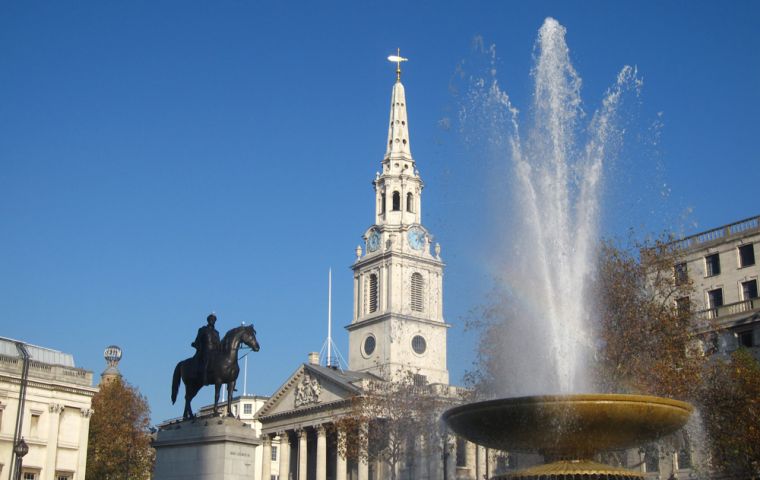 A commemorative service at the naval church of St Martin-in-the-Fields, near Trafalgar Square, in London and a reception has been organized by the Falkland Islands Association to commemorate the Battle of Coronel (Nov. 1, 1914) and Battle of the Falklands (Dec. 8, 1914).
On 8 December, the date of the Battle of the Falklands 100 years ago, the service will be attended by representatives of the British and German navies, Service organizations and Ship Associations, as well as descendants of those who took part in the battles.
Wreaths will be laid, amongst others, by Ms Anna Soubry, MOD Minister for Veterans, the Second Sea Lord, the German and Canadian Defense Attachés, and MLA Roger Edwards.
In the Falklands a committee has been working for 18 months on preparations for similar commemorations in the Islands.
Special guests have been invited, descendents from German and British officers involved in the two battles.